5 Common Traits of Top Immigration Lawyers
Immigration laws are constantly changing, so if you require the legal services of an experienced immigration attorney, be sure to choose one with the 5 common traits of top immigration lawyers.
Legal matters can be complicated for those who seek permanent resident status, face removal proceedings, or other complex issues pertaining to immigration services, so it's best to have an advocate by your side to explain everything.
Foreign nationals or others enjoying immigration benefits as well as those who intend to become U.S. citizens need immigration law firms willing to help them through the entire process. An immigration lawyer can assist them with applying for citizenship and immigrant visas, reapplying for visas during an appeal, understanding business immigration policies, marrying a person of another nationality, or other immigration cases.
What Are the Five Common Traits of Top Immigration Attorneys?
With so many options available, assessing immigration law firms may feel overwhelming when hiring immigration counsel, even stressful. There are five common traits that top immigration attorneys generally boast.
They Offer Free Consultations
They Have Ample Experience
They Possess Good Communication Skills
They Are Locally Located and Accessible
They Utilize the Help of Reliable Support
Something that makes the immigration process complex is that it is specific to an individual's unique circumstances. Therefore, a person should tailor their search for a law office to those practicing the exact issue they are facing. Some firms specialize in business immigration, whereas others focus on deportation defense or marriage visas.
Law offices that offer a solid online presence detailing what services they offer make it easier for prospective clients by simplifying that search. This comprehensive Immigration Attorney Marketing Guide can further explain how law firms put this into action.
Top Immigration Lawyers Offer Free Consultations
For many people, this is the first time they have had to utilize the services of an immigration lawyer. Free consultations allow them to "test drive" different law firms to determine the right one for their situation. This allows the law firm to describe their experience and approach while prospective clients explain their story and ask whatever questions they might have about the process at the same time.
Clients whose immigration visas are in jeopardy due to legal issues from domestic violence charges or problems with Homeland Security require a law firm capable of working with the relevant government agencies. Those with limited resources might require a law office that offers financial services. A free consultation provides a time for the client and the lawyer to assess each other and determine whether they could develop a strong attorney-client relationship.
This meeting also enables each to offer critical information required to make the right choice about working together. Dealing with immigration law is complicated and choosing immigration law offices with the best lawyers for legal advice is imperative to your case.
Fortunately, most law firms that promote their practice online specify whether they offer free consultations and for what services. This makes it easier for those seeking permanent residency assistance to locate them.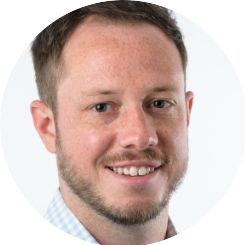 Do You Want To
Consistently Generate More High-Value Cases from the Internet?
Got 15 minutes?
Let me review your current metrics and provide a forecast of your potential growth based on our client results.
What Do Immigration Lawyers Do?
What do immigration attorneys do? They communicate well in a way their clients can easily understand. When assisting with a client's immigration case, a top lawyer will explain complicated state law and the legal process for arriving at a favorable outcome in an easy-to-understand manner. Sometimes this means working with a bilingual attorney or one who employs interpreters.
Although many people immigrating to the U.S. seeking permanent residence read and speak English adequately, hiring an immigration lawyer capable of providing services in various languages can be helpful. This is especially true in cases where a particular social group involves people who speak limited or no English.
A prospective client can find out about languages spoken in the initial consultation with a firm, but immigration law offices should also include this information on their legal firm's website. A robust online presence with multiple approaches will inform their clients of the firm's strengths.
Additionally, immigration law is fluid and frequently changes due to political opinion, making it difficult to comprehend. If a client doesn't understand what they are being told at a consultation and can't get clarification, they should consider choosing another firm.
Top Immigration Attorneys Near Me

Since state law and legal interpretation vary, choosing immigration attorneys near you is ideal. This will also increase the likelihood that the best lawyers will have directly worked with the immigration caseworkers and judges handling the case. Additionally, having local legal assistance improves the client's ability to reach their attorney when they need reassurance or advice regarding the case.
Legal advice from a law firm with a successful immigration practice will keep their clients apprised about the obstacles they face and the challenges they have overcome. The right counselor will be honest about the case and its chances for a favorable outcome.
A marketing partner highlights client testimonials that show a history of active communication and advocacy from a firm's former clients. This enables prospective clients to decide whether to select that proactive attorney or look for another lawyer.
Top-Rated Immigration Lawyers Are Experienced
Top-rated immigration attorneys heavily promote their skill and experience levels, so their clients are assured they are hiring a knowledgeable attorney. Immigration law is inherently complex, and with the fluctuating regulations involved with immigration, it is even more critical that the attorney a client chooses be up-to-date with all relevant changes.
An experienced immigration law firm for citizenship and immigration services will have experience with various immigration matters, such as:
Application Process
Business Immigration
Dealing with Homeland Security
Employment-Based Issues
Family-Based Immigration
Foreign Employees
Green Card Maintenance
Immigration Appeals
Immigration Visas
International Travel in Certain Countries
National Interest Waivers
Legal Permanent Resident Matters
Removal Proceedings
United States Citizenship
Work Permits and Work Visas
When a law office has a strong internet presence, clients can discover how much experience a lawyer has in a given field by perusing the website. Otherwise, they can ask during the consultation.
Top Immigration Attorneys Are Attentive
Ideally, clients should work with a firm that gives their undivided attention. If an attorney is constantly taking calls or otherwise allowing interruptions to occur during their meetings, they won't fully communicate with their clients. Those with a limited grasp of immigration law or the English language won't feel that they are being heard.
Most law firms consist of multiple attorneys and other staff members that may play a part in any case. Therefore, when a client is assessing a lawyer to determine whether to hire them, they should inquire whether there will be anyone else on the case's legal team. While working to retain one's immigration status, they should be comfortable working with all team members.
Choosing Top Immigration Lawyers
Ultimately the client needs to be able to openly communicate with the lawyer, believe in their experience and integrity, and trust their advice and advocacy. They may discern these traits during an initial free consultation. However, they may also be gleaned from the information provided by the immigration attorney advertising company on the law firm's website.
Unless the person is comfortable with their impression of the immigration lawyer, they should look elsewhere.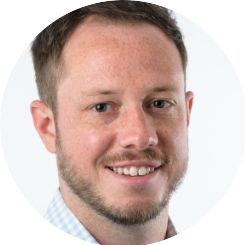 Do You Want To
Consistently Generate More High-Value Cases from the Internet?
Got 15 minutes?
Let me review your current metrics and provide a forecast of your potential growth based on our client results.
Nearly as important as what keywords you use is how you format the page containing those keywords. Let's dive into on-page optimization!