Watch this to see exactly how to grow your firm to over $1,000,000!
WE GUARANTEE you'll land a client in under 30 DAYS or we'll work for FREE until you do!
BOOK A CALL TO HEAR HOW WE DO IT
Life-Changing Results for Criminal & DUI Firm Owners
You're in the right place if you want to:
Stop trying to do it yourself and wasting your own time
Attract more high-quality prospects so you can be selective with your practice
Replace those peaks and valleys with steady Month-Over-Month growth
Add $20,000-$50,000 in extra monthly revenue
Build a firm that affords you the lifestyle you desire
Trusted by 50+ Law Firms and Rated 5.0 on Google
"In the highly competitive world of Personal Injury Law, Constellation has consistently secured high-value clients!"
Maha Amircani
Amircani Law, LLC
"Simply put, hiring Constellation Marketing was the BEST business decision I have made since opening my law firm. 100% recommended."
Jameel Manji
Manji Law, P.C.
"Thanks to Constellation's expertise and execution, I have seen a substantial increase in the number of leads coming into my law practice."
Paul Black
The Law Office of Paul Black
"I highly recommend Constellation Marketing. They understand how to monitor your marketing campaigns and stay on top of your ROI."
Kimberly J. Benjamin
Missouri DWI & Criminal Law Center
"Constellation Marketing has been a lifesaver for my business, not once but twice."
Holly Waltman
The Waltman Law Firm
GUARANTEED GROWTH
Predictable Growth for Criminal Defense and DUI Law Firms
Since signing with Constellation, this criminal defense firm's traffic has exploded.
Even in a competitive market like Los Angeles, they added over $40,000 in revenue per month within the first year.
Ads and SEO working together have taken this firm from $7k to over $50k/month.
Within one year of working with Constellation, the Law Office of Valery Nechay has experienced dramatic growth, leading to a 3x increase in revenue. The firm now ranks for many lucrative criminal law keywords and receives nearly $7,000 in free traffic from Google.
"I am so lucky I found Constellation for my SEO and marketing needs. They have organically generated at least a three fold increase in my business!"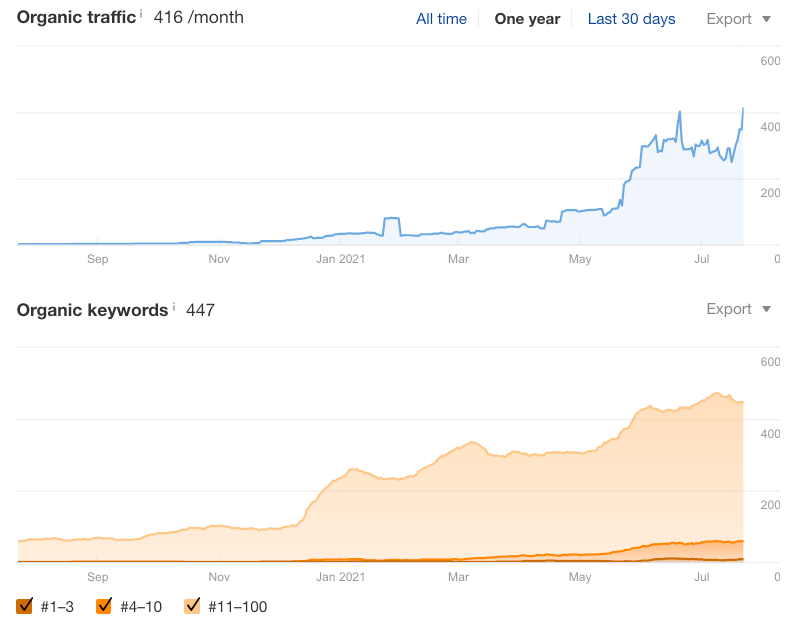 After stagnating at $40k per month, we got this criminal defense and DWI firm to over $80k per month. They receive more than 200 leads per month from their website alone.
They've already received almost 700 more leads than at this time last year.
WE ARE UNIQUE
A Breath of Fresh Air in Legal Marketing
We're uniquely qualified to help your law firm win on Google
Transparent & Honest
You shouldn't have to ask if it's working. We make it our business to show you how we're impacting your bottom line every single month.
We Only Work with Law Firms
Don't hand over your hard-earned to a shady marketer who knows little or nothing
about
your practice and marketing needs.
No Long Term Commitments
The best part? There are no long term contracts, we let the work speak for itself.
You Own Everything
We want to help you grow profitable web presence, not own it.
How We Grow Criminal Law Firm Revenue
We're uniquely qualified to help your law firm to win on Google
STEP 1
Establish a Dominating Presence on Google
Potential clients are pulling out their phones and looking for your exact service daily, we just help you connect with them before the competition does.
The legal industry is extremely competitive, but we have a proven formula to get you right type of exposure to high-value clients using SEO, advertising, and web design.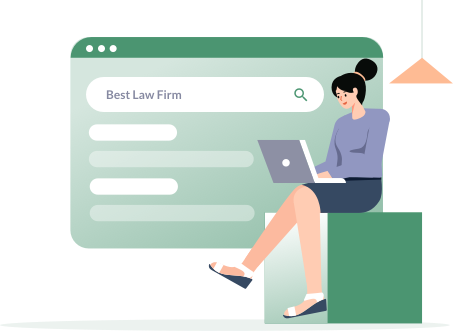 STEP 2
Increase Targeted Traffic
Lots of page views and impressions look great on graph, but if they don't convert into real paying customers, what's the point?
Not all traffic is created equal and we specialize in strategies that deliver the right kind of prospect.
Capturing more traffic will increase your revenue, but it will also allow you to be more selective and take on the cases you actually want.
STEP 3
Grow Your Practice
It doesn't happen overnight, but we have a proven formula that has helped our clients grow revenue by over 300% on average.
Our philosophy is simple. We do whatever it takes to help you succeed online and create real revenue growth.