Local Search Optimization for Attorneys
Local Search Optimization can help law firms' websites improve their visibility and ranking in local search results.
Local Search Optimization can help law firms' websites improve their visibility and ranking in local search results. If your law firm is serving a certain geographic area, this type of optimization can be beneficial and attract more potential clients who live nearby and are in need of your services. However, if you want this to work, there are several things you have to take care of. First, do Local Search Engine Optimization (Local 
Law Firm SEO
) well and, second, ensure your law firm information is accurate and consistent.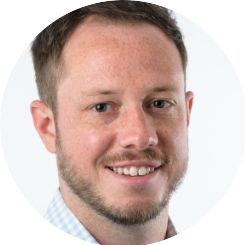 Do You Want To
Consistently Generate More High-Value Cases from the Internet?
Got 15 minutes?
Let me review your current metrics and provide a forecast of your potential growth based on our client results.
Local Search Engine Optimization
What is Local Search?
When searching local business listings, you are conducting a local search. These searches usually include the type of a business or a service a user is looking for as well as where that should be, such as its street address, name of the city, or geographic coordinates.
According to Wikipedia, local search shows explicit or implicit local intent. When a user is looking for something in a specific city or area, that would be an explicit local search, whereas if a user doesn't define the location that would be an implicit local search. However, implicit local search results would include services in an area where the user is located since Google can track from where the search was made.
When doing a local search, the search engine will also typically show the user a map that includes three local organic search results or a 'local 3-pack'. Although the user can get more results just by clicking on 'more places', the Local finder usually contains all relevant information, so many of them would not look any further.
Local search advertising can be useful and effective for businesses that want to be distinguished by their services in specific locations because the ads can be targeted precisely since the user has provided location and the search terms.
What is Local Search Engine Optimization?
Local Search Engine Optimization affects the visibility of the law firm's website when users are conducting local searches. So, optimizing your law firm website would result in the website appearing more often and higher ranked in the search result list.
If the law firm's website appears more often in local searches, especially on the first page of the search engine results page, that would lead to the website attracting more visitors who can be converted into clients. Although the majority of local searches take place on search engines like Bing, Google, and Yahoo, you should also consider using websites like local business directories and social media channels to improve your law firm's visibility and ranking in local searches.
What is Mobile Local Search?
Users can search various information including businesses and other local information using their mobile phones, tablets, or PDAs. Mobile local search can be conducted by using the display or keypads, and by using voice commands.
However, mobile search is different from web search since it requires getting relevant information quickly, instead of scrolling through or listening to the long list of results. When searching for businesses, mobile users may often focus on a smaller geographic area, as opposed to a web search on a computer.
Mobile users usually expect to find, for example, which restaurants are nearby and read their reviews, hear traffic condition information, or other specific information. So, trying to make your law firm website mobile-friendly can be helpful in attracting your clients. On the other hand, if the website is not mobile-friendly or they don't find relevant information quickly, mobile users may move along to a competitor's website.
In addition, since 2019, mobile-first indexing is enabled for websites, meaning the law firm's website has to be mobile-friendly in order to be shown close to the top of search engine results.
How Can Law Firms Benefit from Local Search Engine Optimization?
Law firms can benefit from Local Search Engine Optimization in several ways. For example, if you are using a keyword that would include a practice area of your law firm along with a location, it would help ranking for implicit and explicit local searches. That also means your law firm would start showing more often in search results as well as appear more trustworthy in the users' eyes.
Local Search Engine Optimization can also help law firms target customers who are nearby by using local search advertising. That can increase their local client base.
The Importance of Data Consistency for Local Search Optimization
In the description of Google Search Console, we briefly discussed how Google's crawling system works. Since it's impossible to manually search through millions of pages of information, companies like this rely on machines to go out and do the grunt work for your law firm.
The challenge is that the information they gather is not always accurate, which leads to a problem called Citation Inconsistency. In short, this is when your law firm's information is listed incorrectly or inconsistently across different websites. One of the things Google's local algorithm relies on to gauge your prominence is Citation Consistency, so this can cause a problem for you.
As you might have guessed, the more prominent the engine perceives your law firm to be, the better you will do in search engines (more visibility, better law firm marketing goals performance). So, don't rely only on your social media channels and let's get this settled!
Syndicate Your Local Citations
Instead of manually going through every directory on the Internet and attempting to correct their existing entries, you should syndicate your citations. We use BrightLocal for this job. Services like theirs will send your correct law firm information to the top providers of business information, which is then distributed to the masses. It takes a little while, but it's relatively cheap and a way better option than trying to track down every single loose end and inconsistency yourself.
Make sure your law firm marketing information is accurate and you're ready to receive leads!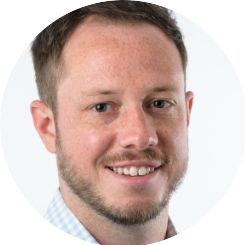 Do You Want To
Consistently Generate More High-Value Cases from the Internet?
Got 15 minutes?
Let me review your current metrics and provide a forecast of your potential growth based on our client results.
Optimizing your Google Maps Presence with Google My Business
Google Maps is an application and mapping platform by Google that offers numerous services including street maps, satellite images, panoramic views of the streets, as well as public transportation lines and route options for almost every place on the planet. In addition, it can also be used to find business and services in different cities all over the world.
Google actually allows business owners to create their own listing on Google Maps that include address, phone number, photographs as well as the category of their businesses through Google My Business.
Claim your GMB (Google My Business)
In their quest to have the most comprehensive search product in the world, Google has invested considerable time and energy in identifying and adding businesses like law firms to this collection. This is great, but you'll still want to take control of your own listing to optimize it for law firm marketing tactics purposes.
With ownership, you'll have the ability to fully complete the profile listing with correct information about your address, hours of operation, practice areas, and more. It's also the home for Google Reviews, so you want to make sure it's clear to your clients that they're on the right profile and leaving a review for the right law firm.
It's easy and free to sign up for GMB for your law firm – you should be able to take care of it in under 20 minutes!