Marketing Tips for Immigration Law Firms
These marketing tips for immigration law firms can increase your online presence and target prospective clients. By finding the right clients, you can increase your immigration law firm's level of success.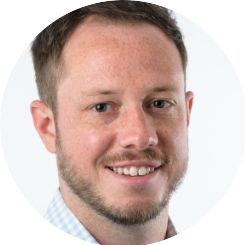 Do You Want To
Consistently Generate More High-Value Cases from the Internet?
Got 15 minutes?
Let me review your current metrics and provide a forecast of your potential growth based on our client results.
Immigration Advertising Basics
Help your law firm thrive by utilizing targeted immigration advertising to establish trust and invite real clients to retain your firm's services.
Most immigration firms are knowledgeable and experienced in providing legal guidance to those navigating the complex issues surrounding personal, family, and work-based immigration.
However, the majority of lawyers are not marketing professionals skilled with creating an enticing online presence that will draw a prospective client.
We can provide you with effective marketing strategies that will help you generate leads and pull in more immigration clients. Search engine optimization (SEO) will be at the foundation of your marketing strategy, but it's merely one tactic of a multi-layer approach that you should build into your plan. Creating content is essential for an immigration firm's successful online strategy. Though other online marketing paths such as pay-per-click advertising can help bolster your strategy, enriching your site with current content is a crucial component to driving more traffic to your site.
Immigration law is complicated. A potential client visiting your website will have various concerns and questions about handling their particular case. Well-crafted, helpful content can highlight your proficiency and provide basic answers to the most common legal questions.
Top Marketing Tips for Immigration Law Firms
Not every potential client will be prepared to contact an immigration attorney at the same point in their immigration journey. Although some migrants contact an immigration law firm at the beginning of the process, others wait until they are further along, preferring to continue collecting information before involving an attorney. Therefore, your strategy should focus targeted marketing efforts on the various stages of the immigration process.
Some of the top tips for marketing an immigration law firm include:
Create a strong SEO strategy
Invest in Content Marketing
Promote on Social Media and through Video Marketing
Use lead magnets to develop a long-term relationship
Lead magnets draw potential clients to your website by offering something for free, like a tutorial or FAQ sheet. Prospective clients will opt-in to receive the free item and provide their email for you to send it to them. Then, you have a way to stay in touch with the prospective client through automated email campaigns.
You can even offer social media and other website content in a second language or multiple languages to engage a more significant number of people and draw more leads.
A targeted immigration law firm marketing strategy makes your office stand out from the rest of the legal industry. It can help ensure potential clients are made aware of the legal services your particular firm offers.
SEO for Immigration Lawyers
SEO for immigration lawyers is an integral aspect of legal marketing. SEO uses target keywords to rank your website at the top of a Google search. It is an organic, inbound marketing technique used to drive immigration clients to your firm.
When you rank for specific search phrases related to your practice, the search engines place your website at the top of the list where hot leads, ready to become new clients, are more likely to find it.
There are nearly infinite keywords that could relate to your immigration law office. By developing a plan that directs their search to your practice areas, you expand your visibility to potential clients looking for your services. You should identify your firm's long-term objectives and develop marketing campaigns focused on those objectives. Narrowing your audience is especially important if you use pay-per-click advertising. This will reduce the amount you pay for views that stumbled upon you by mistake.
SEO for Immigration Attorneys
When developing SEO for immigration attorneys, there are certain aspects that you want to focus on to generate more traffic for your firm online. You want to develop a strategy where the tactics work together towards one goal. Each should both build on and support the other.
Using SEO in Social Media Marketing
Having a solid social media presence is one of the most powerful tools for law firms to drive website traffic. The key is to determine which networks most of your potential clients use and then engage those that align with your goals.
Rather than focusing only on what services you provide, you might share informational immigration law content from other sources as a way of interacting with your followers. And, be sure to immediately respond to messages as soon as you receive them.
When correctly developed and maintained, the results of your efforts will snowball and increase over time. Your audience will begin to view you as an immigration legal authority in the social media channels.
Include a Digital Marketing Strategy
Many would be surprised to know how many Google searches land on YouTube. Producing and promoting legal marketing videos increases the marketing materials available to your potential clients. It allows you to provide helpful information about the immigration process and answer basic questions in a different format.
As the world's second-largest search engine, YouTube continues to grow. Social media networks generally promote videos over written content and images, making their use a better option for reaching new clients.
Although YouTube may not be the right fit for every law firm, video marketing can further the campaign of your business by showing the firm's human side.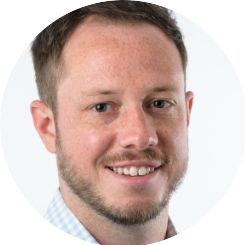 Do You Want To
Consistently Generate More High-Value Cases from the Internet?
Got 15 minutes?
Let me review your current metrics and provide a forecast of your potential growth based on our client results.
Immigration Lawyer Website Design
A well-crafted immigration lawyer website design will set your business apart from the other lawyers. The legal field is saturated with competitive firms, making it essential to have a comprehensive, well-designed website to establish credibility, gain trust, present a professional image.
Online marketing of an immigration law practice isn't easy as it requires the content to appeal to many types of clients worldwide. It should provide interactive tools to promote conversion and increase engagement. A well-designed site will give you an edge in the competitive field and increase your firm's revenue.
What to Include in an Immigration Lawyer Website Design
A good website should be intuitive and easily understandable with good formatting. The use of headers, subheaders, and bullet points makes it easy for potential clients to navigate the content. It should focus on the following areas:
The inclusion of these elements builds credibility and trust. Testimonials and client reviews, detailing how you helped clients act as referrals.
Other essential elements to include are a list of your achievements and statistical evidence. This builds trust and helps more clients feel confident in choosing your legal team, thereby aiding your law firm's success. Immigration cases require a delicate touch, and with a skilled marketing plan, your firm can be an integral part of improving the lives of your many clients.