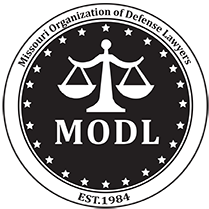 MODL presents
Beyond the Limits: Property Insurance Valuation vs. Liability Damages
Membership Webinar
Register here to join our next CLE event "Beyond the Limits: Property Insurance Valuation vs. Liability Damages"
Fee: $25, includes: 1.2 Hours MO CLE. 
Thursday, August 26, 2021
12:00 noon – 1:00 p.m.
Description
Date: August 26, 2021
Price: $25
Includes 1.2 hours MO CLE
Explores the differences in the basis for measuring loss in the property insurance context compared to financial damages in litigation.  Also, includes focused attention on the professional standards and guidance applicable to CPAs in measuring lost profits in litigation. 
RANDALL WILSON, is the Managing Director of Pario Forensic Accounting Services, Inc.  He is certified and licensed as a CPA in Missouri and has a number of other professional designations.  Mr. Wilson has testified in deposition and trial on numerous occasions throughout his more than thirty year career as a forensic accountant including cases in State and Federal Court.  More information regarding Mr. Wilson and his firm, Pario Forensic Accounting can be found on their website at www.parioforensic.com.
RACHEL RISO , upon graduating from law school, Ms. Riso practiced at a boutique family law firm in Overland Park, Kansas.  Ms. Riso moved her family to Springfield in 2008.  Over the last 13 years, Ms. Riso practice has focused on insurance defense, employment defense and governmental liability through all phases of litigation.  Ms. Riso has served as lead counsel in multiple jury trials.  She has experience in class action defense, insurance defense, employment defense, contract disputes and employment non-competes. In her free time, she enjoys watching her children play sports, traveling and spending time with her family.