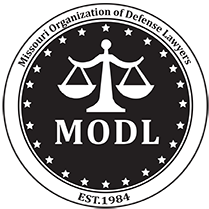 THE MISSOURI ORGANIZATION OF DEFENSE LAWYERS PRESENTS

Navigating Summary Judgment Requirements in
Missouri State and Federal Courts
Membership Webinar
Registration Information:
 
Event cost is $25
Includes 1.2 hours MO CLE Credit
WEDNESDAY, OCTOBER 4, 2023
12:00 P.M. – 1:00 P.M.
Description
Date: October 4, 2023
Price: $25
Includes 1.2 hours MO CLE
This CLE will discuss how summary judgment procedures and requirements differ between Missouri state courts and Missouri federal courts, and what defense counsel need to do to ensure the record properly supports such motions.
JOHN M. REEVES is a solo appellate lawyer based out of St. Louis, having opened his own firm of Reeves Law LLC in 2019. His practice is devoted to handling appeals in all substantive areas of the law and acting as embedded appellate counsel at the trial level by assisting trial counsel with preservation matters and writing critical motions. He is the author of over 270 appellate briefs, and has conducted oral argument in the Eighth Circuit, the Missouri Supreme Court, and all three districts of the Missouri Court of Appeals. He has also filed multiple briefs in the Supreme Court of the United States. In 2021, MODL honored Mr. Reeves with its Outstanding Service Award for his work on its amicus committee. In 2023, Mr. Reeves was named to Missouri Lawyers Media's Power List as one of the top 30 appellate lawyers in Missouri.
CHANDLER D. ATKINS is a partner at Roberts Perryman, P.C. He defends personal injury, wrongful death and professional liability cases, with a particular emphasis on dram shop liability and premises liability involving third party criminal acts. Chandler and his wife, Laura, live in Wentzville with their three children.