Why a Law Firm Website is Fundamental
Most businesses realize that they need a solid online presence to draw in clients
Why a Law Firm Website is a Fundamental Part of Your Promotional Plan?
Most businesses realize that they need a solid online presence to draw in clients. It pretty much goes without saying that you 100% need a website to have an effective SEO presence for your law firm in today's legal world. Your law firm website is your business card, not your social media platform. Without one, you risk missing clients, looking unprofessional, and becoming irrelevant to the next generation of legal customers. We recommend that national law review that every practice has at least a basic website, at a minimum.
The more comprehensive, the better.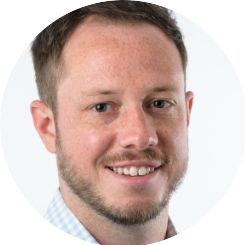 Do You Want To
Consistently Generate More High-Value Cases from the Internet?
Got 15 minutes?
Let me review your current metrics and provide a forecast of your potential growth based on our client results.
Does My Law Firm Really Need a Website?
According to the Wikipedia website, various pages of related content are identified by one domain name and published on one or more web servers. Hyperlinking between pages guides navigation throughout the site. This typically begins with a home page.
So, if you wonder whether your law firm requires a website, the answer is a resounding "Yes!" We understand that not all practices rely on acquiring their customers through channels like SEO or lawyer advertising, and instead, many legal practice receive most of their clients from referrals.
Even if that's the case, you need a website for your law firm to help demonstrate your abilities and track record. There are many different marketing strategies that your law firm websites can utilize.
Webpage vs. Website
A website is a comprehensive, overall promotion of the legal firm. A webpage, on the other hand, is about the specific areas that the law firm's expertise covers. Each webpage consists of content related to the primary website, is identified by a single domain name, and is published on one or more web servers.
Using SEO and linking amongst the pages supports the success stories on the primary website.
Create an Amazing User Experience
When creating an amazing user experience, the right legal marketing firm will create a plan specific to your office. They will research your company, the most recent information about the legal industry, your practice areas in the state, and the location in which you are located.
Having a website makes it easy for new clients to obtain information and, therefore, ultimately retain your legal services too. We include client references to prove prior success.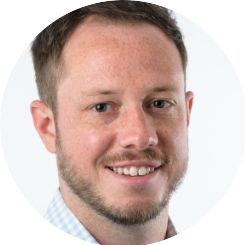 Do You Want To
Consistently Generate More High-Value Cases from the Internet?
Got 15 minutes?
Let me review your current metrics and provide a forecast of your potential growth based on our client results.
Tips for a Successful Web Development Process
Generally, the tips for an attorney to develop a successful web development process require a team of experts. First, they should choose the right developer or provider of relevant legal content. Next, they should do the following:
Discuss goals and expectations at the beginning
Develop a clear timeline/milestones
Ensure there is a plan in place to deal with any new issues that come, as well as have someone who can support the website
Keeping a keen eye on the ever-changing Internet strategies is essential. Using relevant SEO terminology is necessary. Then writing informational website content that supports the primary page is helpful.
Developing Effective Content Strategies
Crafting a content strategy is like laying out a tailored suit for our law firm's online presence. It's all about fitting our unique value proposition to client needs and ensuring we're seen in the virtual business card deck of today's law firm's services digital world.
Content Strategy for Law Firms
When we think about our content strategy, we're zeroing in on what sets us apart as attorneys and how we convey that through our website content. Here's how we break it down:
Identify the Foundation: Every law firm has a specific practice area, and that's our starting block. We gotta make that practice area shine through blogs, FAQs, and even videos. This isn't just about saying we're great at legal matters; it's about showing it with insightful publications and case results that underscore our expertise.
Talk to Our Audience: We know our potential clients are looking for someone who gets their problems. That's why our content must speak to them directly, answering their frequently asked questions and providing clear, helpful information.
SEO Is Our Best Friend: If Google can't find us, neither will our clients. Keyword research is our secret sauce to get noticed by search engines. And once they find us, our engaging copywriting keeps them around.
Bring on the Tech: We let legal technology do some heavy lifting, too. A client portal allows for seamless interaction and exceptional legal services, and it positions us as a tech-savvy law firm that values client convenience.
Show, Don't Just Tell: Our online marketing should showcase legal expertise, genuine reviews, accurate case results, and glowing testimonials. These elements undeniably reinforce our credibility.
Always Be Updating: Stagnant isn't in our vocabulary. We routinely refresh our legal content here, whether it's the latest legal news or tweaking our blog posts to stay relevant.
By treating our law firm's website as an essential part of our content marketing strategy, we not only show our value proposition but also create a hub that's continually tuned to the pulse of both our law firm stand, industry, and client needs.
Optimizing for Better Conversion and User Experience
When we talk about conversion optimization for our law firm's website, we're looking at the strategic tweaks that can help convert more website visitors into clients. User experience (UX) plays an essential role here; it's not just about good looks—it's about functionality and ease of use. Here's how we can optimize our site to ensure it serves potential clients effectively and enhances conversion rates:
Google Search: Making sure our site is search engine friendly is vital. We focus on relevant keywords to boost our online profiles and ensure we pop up when potential clients are searching.

Website Design: We aim for clean, professional web design with good use of professional photos and accessibility features. Whether we're using WordPress, Squarespace, or Wix, we make sure the basic website design resonates with a client-centric approach.

Mobile Optimization: More people browse on their phones than ever before. We prioritize mobile optimization to make sure our site looks great and functions smoothly on any device.

Clear Navigation & Call to Action: We ensure easy navigation with a clear call to action. Our contact info is front and center, so making phone calls or sending inquiries is a breeze for visitors.

Analytics: By using analytics software, we track important metrics like bounce rates and conversion rates to understand where we excel and where we need improvement.

Content: We include elements like FAQs, case studies, and client testimonials—this serves as social proof and helps build trust with new leads.
By focusing on these details, we continuously attract new leads and referrals, ultimately increasing our revenue. Remember, every element of your site is an opportunity to reassure prospective clients that they're in the right place.
We build all of our client websites using WordPress, which has a free offering if you want to go the DIY route. There are plenty of other simple and low-cost website providers like Squarespace that can provide a basic option for your law firm's marketing efforts. You don't need to build something intense for your law firm or spend hours and hours working on the site in order to receive value from the law firm's marketing plan. If you don't build a law firm website, design it yourself, and claim your name online, someone else (like a legal directory) will, and then they'll try to sell you back the leads they collect using your law firm name, same case with your social media marketing channels.
You may be interested in: