Law Firm Web Design: How to Gain More Clients
Effective attorney website design is vital to bringing prospective clients to your practice in the digital age. Get started with this complete guide to designing your law firm's website.
The Importance of Effective Attorney Website Design
Let's start with the brutal truth: if your law firm doesn't have a well-designed website, you're falling behind.
Studies conducted in recent years have indicated that up to two-thirds of prospective clients search for lawyers online. No matter how effective your law firm SEO may be, if your prospective clients are met with off-putting imagery or an interface that's tedious to navigate, they'll immediately move on to other law firms.
With that said, to maximize your digital presence and turn your website visitors into new clients, your online marketing efforts must be complemented with effective law firm website design. Let's explore what that looks like.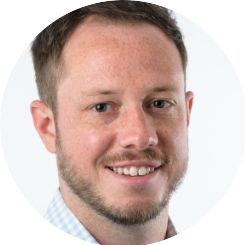 Do You Want To
Consistently Generate More High-Value Cases from the Internet?
Got 15 minutes?
Let me review your current metrics and provide a forecast of your potential growth based on our client results.
Elements of the Best Law Firm Website Design
When Google's search results bring a potential client to your website, your homepage is likely the first page they will land on. This is a prime opportunity to make a great first impression. If you check the right boxes here, you're well on your way to competing with the top law firm websites.
Make Your Hero Image Count
The most important element of the homepage is the hero image section. This is the ubiquitous oversized banner image that sits at the top of most law firm websites, and it's typically the first thing users see. The information and imagery placed here can be the determining factor in whether a user stays to read more or quickly leaves.
There are multiple ways to design and develop this section, but the key is to make a statement about your law firm's identity. To accomplish this, you'll need to strike an ideal balance of engaging visuals and concise messaging.
This begins with the foundation of a strong choice of imagery. You'll want to stick to one image here, so choose wisely! Stock images just won't cut it.
Successful attorney websites typically opt for professional imagery of the firm's attorney(s). No matter your practice area, the hero image you choose should instill confidence in your legal abilities.
Place Your Reviews Front-and-Center
Once the hero section has piqued their interest, visitors will likely scroll down to gather additional information. This is an ideal time to establish your trustworthiness with reviews, awards, or other elements that capitalize on social proof.
These elements should be simple and straightforward in their presentation. Select a handful of reviews from happy clients who speak highly of your legal services. Less is more here, so choose a few reviews that will make a strong impact on prospective clients.
Alternatively, you can place a Google Reviews badge in this section of your new website. This is a simple graphic indicating the average score you've amassed through Google Reviews. A few simple graphics of awards your firm has earned can also boost the efficacy of this homepage section, especially if you are creating a lawyer website for a new firm.
Clearly Outline Your Practice Areas
Finding the right lawyer can be stressful, so law firm website visitors want to know that the firm they're considering can help them with their issue before they reach out.
The simplest way to accomplish this is to provide a clear outline of your practice areas near the top of your homepage. This can be a simple bulleted list or a series of content boxes. No matter which you choose for your law firm website, the goal is to ensure that visitors know exactly what services you offer as soon as they scroll down on your homepage.
Introduce Your Law Firm
You may have given visitors a glimpse into who you are, but the rest of the homepage should be dedicated to the details. Use this space to discuss your experience and recognition, introduce your legal team, and share images of your attorneys or your office.
To keep it visually appealing, you can scatter banners with calls-to-action, compelling quotes, or unique facts about your firm throughout this section. The best law firm websites apply a variety of engaging visual elements to the design process in a clean, minimalist manner. While visual appeal is vital, it should not be the focus of your efforts; instead, it should be used to complement the content that highlights why prospective clients should hire you for the job.
At the bottom of all pages of your website should be a simple footer including a contact form and basic information about your firm, such as your address and phone number. The ultimate purpose of your law firm's website is to generate leads, so placing your phone number in the header is also wise.
Immigration & Family Law Firm Website Design Principles
Lawyer web design is not a one-size-fits-all process. Each element of your website design, from color choice to imagery, should reflect the essence of your particular practice.
Due to the sensitive nature of matters handled in family law and immigration law practices, these websites should evoke feelings of warmth, safety, and confidence in prospective clients.
Opt for a warm, soft color scheme and select genuine, happy images of families. If you choose to add an image of your firm's attorney(s) – which we strongly recommend – make sure it exudes compassion and friendliness. An authentic, confident smile is always a safe bet!
Criminal & Business Law Firm Website Design Principles
Business law and criminal defense law firm website design are grouped together due to these matters' serious and stoic nature. In either practice type, you should opt for design elements that inspire confidence and capability with a colder feel than family and immigration law firm web design.
If you are designing a site for your criminal law firm, you want to communicate strength and determination to prospective clients. Those visiting your law firm website will likely be in a vulnerable position, undergoing extreme stress and anxiety about their future, so these elements can provide necessary reassurance that will compel them to contact you.
Business law websites should have a similar seriousness to criminal law websites with some minor differences. While you want to inspire confidence in your visitors, your site should be especially clean and professional. A simple website is typically the best option for this type of firm due to the matter-of-fact tenor of business law matters.
Solo Attorney Website Design
Website design for solo attorneys and small law firms will have a slightly different feel than that of large firms. If you are the only lawyer at your law firm, your website will offer a prime opportunity to allow prospective clients to get to know you.
First, it's essential to establish that you have the resources and time to handle visitors' cases. Some legal clients avoid smaller firms due to preconceived notions that larger firms are better equipped to help them, so be sure to address those concerns in your site's copy. If you have a support team helping you manage cases, don't hesitate to share photos and information about them.
As the founder of a small law firm, you'll have more space on your site to emphasize your awards and accomplishments, so take advantage of this! Additionally, if you directly participate in the development of your law firm website, you'll be able to let your voice and unique essence shine through, assuring visitors that you're the right fit before they even meet you.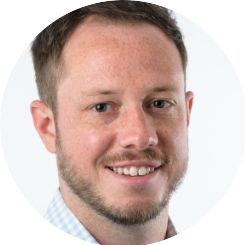 Do You Want To
Consistently Generate More High-Value Cases from the Internet?
Got 15 minutes?
Let me review your current metrics and provide a forecast of your potential growth based on our client results.
Law Firm Website Design Inspiration
Now that you've gathered the fundamental concepts of effective website design for law firms, you're probably looking for design inspiration to help you get started. Take a look at our results page to see these law firm website design strategies in action. For more inspiration, feel free to reach out to our team or book an intro call with us and we'll be happy to show you what types of site designs are possible for you.
Should You Hire a Marketing Company to Assist With Law Firm Website Design?
With countless low-cost DIY templates available, creating your own website is always an option, especially if your web design budget is minimal. However, your firm's website design is its most powerful online marketing tool, so it pays to invest in it. Working with a team of designers to create a custom law firm website can help your firm stand out from other law firms in your area.
At Constellation Marketing, we deliver proven digital marketing strategies to law firms of all sizes, locations, and practice areas. From law firm SEO services to custom website design projects, our only goal is to drive traffic from search engines, grow your business, and bring your ideal client directly to you.
If you have an existing website already, we can optimize it for you and help you bring your web design ideas to life. Alternatively, we can build a new website if you're unhappy with your current website or don't yet have one. With your final approval and a robust marketing team on your side, your website will begin driving traffic and delivering happy clients in no time.