40 Proven Law Firm Marketing Ideas (Strategies That Work!)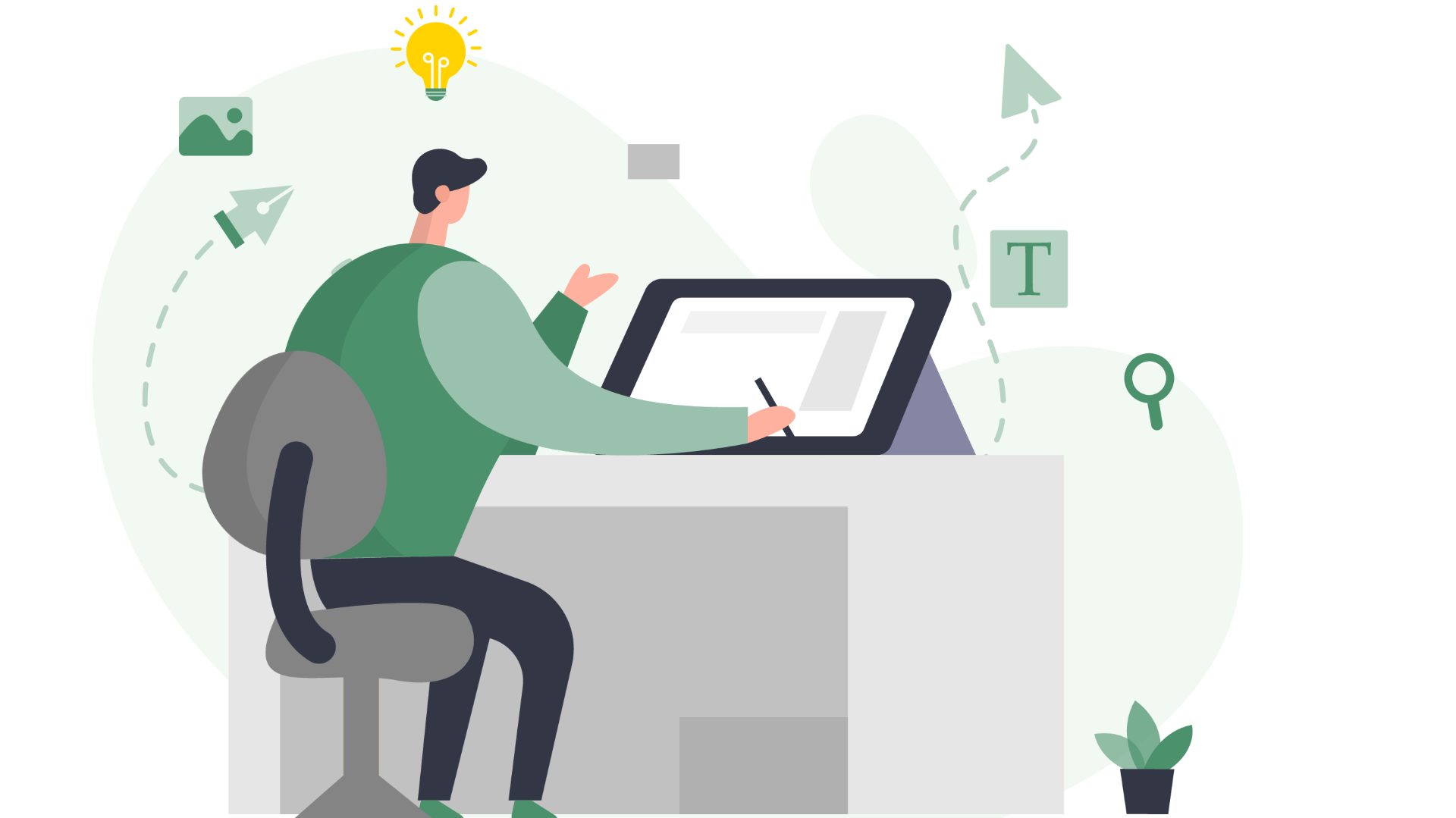 In this post, I'm going to show you how to get more traffic and connect with high-value clients.
We use these same marketing strategies to help our clients average 178 leads per month!
So if you're looking for proven law firm marketing ideas, you've come to the right place.
Website Marketing Strategies
You're an attorney, not a marketer… but somehow, you still have to get the word out about the great work you and your colleagues are doing.
And, of course you have to do your day job!
Don't stress – we're here to help; law firm marketing is all we do!
Marketing Idea for Law Firms #1: Build a Website
We're thrilled to have Erin Walker, Director of Content & Communications over at Clio share their perspective on the importance of a website:
"Your website is often the first impression you make with your prospective client, and will set the tone for the kind of engagement they should expect from your firm. A simple website that addresses the most commonly asked questions you have from new clients is a better investment than an expensive site that might look nice, but doesn't answer their questions. Focus on making your site client-centered, make your contact information prominent and easy to find, and ideally, include a form directly on the site to allow online appointment bookings. You might be surprised how many solutions are out there that can help you do this yourself, without needing to know how to code."
Marketing Idea for Lawyers #2: Install Google Analytics on your Site
Google Analytics is a web analytics service offered by Google that tracks and reports website traffic.
If you are contributing directly to your law firm marketing efforts or paying someone else to, you should be tracking and measuring that performance. Otherwise, you are wasting the majority of your time.
Marketing Idea for Law Firms #3: Stay Visible to Potential Clients with SSL Encryption
If you haven't taken the step to add an SSL certificate to your website, you are behind the competition. What's an SSL certificate? As the name implies, it's a certificate that is essentially vouching for your website to incoming users.
Ever seen the little lock icon in your browser URL? That's it.
It's important to have one on your site because it's a known Google ranking factor.

Marketing Idea for Law Firms #4: Optimize your Content for Voice Searches
Although this isn't a new practice, it continues to grow in importance with regards to your SEO law firm performance.
When writing content on your page, mix in some of the most common questions related to your topic. Google will actually SHOW THESE to you if you start a search. Take some and write your answers.
Marketing Idea for Lawyers #5: Optimize Your Website for Mobile
Since 2016, the majority of web traffic has come from a mobile phone.
This is why optimizing your website design for mobile searchers is essential. Law firm marketing tactics are extremely competitive and every second counts. Un-sexy digital marketing ideas like mobile optimization can ultimately be the most lucrative.
Marketing Idea for Law Firms #6: Optimize Your Website for Speed
It's crucial for your law firm's site to load fast so site visitors don't lose interest before you even get a chance to convert them as clients.
This is important not just because of the reasons mentioned above but also because of the impact this has on how your site ranks.
Google has publicly stated their desire for websites to load quickly on all devices, anywhere in the world. There is a lot about their algorithm that is unknown, but this is something they explicitly discuss, so don't miss it!
Marketing Idea for Lawyers #7: Include Plenty of Calls-to-Action on Your Site
What is a Call-to-Action? It's the Buy Now button you see when you're shopping. Or, the Subscribe to Get Updates message you see when reading a blog.
Where should you add CTAs? Blog posts, pages, headers, footers, and anywhere else you can think of.

Marketing Idea for Attorneys #8: Get Professional Photography
Professional photography is often seen as an expendable item, something that is an afterthought to the overall marketing plan.
​One of the most undervalued investments a law firm can make is professional photography and brand awareness, it sets the tone for everything else that comes after. Gustavo Fernandez specializes in photography for legal practices and had this to say:
"A professional photographer can deliver consistent results to show a cohesive brand.  Branding is key in the online world when your client's first impression is your website."
Erica Aitken, the owner of My Atlanta Photographer believes that:
"Many of your potential clients will judge your abilities based entirely on how you're represented visually. A seasoned photographer will work with you to craft a trustworthy, professional and consistent brand image for you and your firm."
Greg Lorfing, CEO & Creative Director of Gittings Global adds that quality photography can help you establish trust early with prospective clients:
"While many things have changed over the past year, some things remain the same – your web presence reflects your company. It is here that prospective clients and employees go to gather an impression of your firm and your professionals. Keeping your website consistent with updated and professional portraits that showcase your people is critical. This allows clients to connect more personally with your firm and begin to build trust in your services."
Marketing Idea for Lawyers #9: Measure Your Success with Conversion Goal Tracking
When we talk with clients, they often speak about their legal marketing performance in a binary way. It's either 'working' or not. But, there are better ways to measure your success including Google Analytics and Google Tag Manager.
Marketing Idea for Attorneys #10: Feature Client Reviews on your Website
Really powerful digital marketing tools for convincing law firm prospects is showing that you understand their problem and you have solved it for other people. This is what we call "social proof," and it helps you transcend from stranger to trusted advisor.
SEO Marketing Strategies: Creative Marketing Ideas for Law Firms
Marketing Idea for Lawyers #11: Give Every Page a Primary Keyword
We discussed this in-depth in one of our recent posts on how to create amazing law firm content, but it's worthwhile to cover it here as well.
Keywords are often misunderstood, but that's not to say they don't have value.
For every piece of legal content marketing you create for your law firm, generally speaking, you're going to want to organize your information around one topic (a.k.a. keyword). Whether that's a page or a blog post, you want a primary keyword.
Marketing Idea for Law Firms #12: Use Google Search Console
Google Search Console or GSC, as we call it, is a web service by Google which allows webmasters to check indexing status and optimize visibility of their websites.
It's also a really powerful digital marketing tool for law firms.
GSC is like a secret phone line between your law firm's website and Google's search engine results pages. Another free tool from Google with tremendous value.
Marketing Idea for Attorneys #13: Use Surfer to Create Data-backed Content Outlines
The simplified version of this legal marketing strategy is: if you're looking to be on the first page of search engines, you need to fit in.
We're privileged to have one of the co-founders of Surfer, Michal Suski discuss why his tool is great for law firms.
"Combining your expertise as a lawyer with feeding the Google Algorithm with the right terms and variations makes a perfect marriage. Don't waste time on creating a masterpiece that won't have chances to rank. The legal industry is competitive and you need that edge to stand out from your competitors. Surfer's Content Editor and Content Planner make it easy to identify the most important topics and keywords to include in your content."
Marketing Idea for Law Firms #14: Freshen Up Content on a Yearly Basis
In order to improve your traffic and conversion rate, you should regularly update your old content, ideally on a yearly basis.
Marketing Idea for Lawyers #15: Guest Post for Non-Competitive Firms
We believe the two most important components of a successful SEO strategy are content and links. One relatively simple way to obtain these links is guest posting on other attorney websites.
What is guest posting? Simply asking another website owner if you can write an article to be published on their website.
Seek out colleagues in your area with different practice areas or those in different markets, with similar practice areas.
Marketing Idea for Attorneys #16: Create Super Pages
"Super Pages" are just what they sound like– huge pages that thoroughly cover an entire topic, front to back.
We've found that covering a complete topic like this with 1,000 words or more really signals to the search engines that you are an expert on the subject matter and can help boost your rankings.
Marketing Idea for Lawyers #17: Utilize Schema/Rich Snippets
Schema, also known as Rich Snippets, is a layer of additional information added to a website page to help Google better understand its purpose.
We recommend adding relevant schema types to your website pages and blog posts.
Marketing Idea for Law Firms #18: Create Supporting Content for Primary Pages
It is important to create a content silo that is supporting a primary page.  A content silo is created by publishing 2-3 content pieces relevant to the topic of the primary page.
Google understands the organization of your law firm website by following the internal links, so you need to help cultivate that understanding by connecting your law firm marketing content in a meaningful hub.
Marketing Idea for Attorneys #19: Create a Press Release
A press release can be a good marketing strategy for firms — even if you don't have earth-shattering news to share — because it can generate as many as 30-50 links to your site, just by creating that one piece of content.
Wayne Pollock, Founder and Managing Attorney of Copo Strategies, a legal services and communications firm explains how to make your press release valuable:
"Press releases are wonderfully effective tools for engaging the media, your clients, and your referral sources, though one size rarely fits all. Press releases aimed at informing your clients and referral sources about developments at your firm can be self-congratulatory. But if you want the media to cover what's in a particular press release, you must tell a compelling story that focuses on your client and their legal issues."
Marketing Idea for Lawyers #20: Sign Up for Legal Directories
We spoke with Daniel Tan at Find US Lawyers Directory, one of the growing legal directories in the market to hear about the other benefits of signing up on legal directories.
"There are some key benefits to using legal directories as part of your law firm SEO:
A more comprehensive web presence
Backlinks to your law firm website can help your rankings in the organic search engines results.
One of the most important factors in Google's Local Search (Maps) algorithm is a consistent Name, Address and Phone number (NAP) across the web. Online legal directories allow you to control how your address is formatted.
Reputation Management: prospective clients are checking out your online law firm reviews before calling your office."
Marketing Idea for Law Firms #21: Syndicate Your Citations
This may sound like Greek, but it's actually pretty easy and very useful digital marketing strategy for lawyers.
Citations are a BIG piece of a law firm's marketing efforts. We're honored to have Myles Anderson, the CEO of BrightLocal add his insight on the topic:
"Inaccurate or inconsistent names, addresses, or phone numbers online can create a lot of confusion for potential clients that are searching for a trustworthy firm. Syndicating citations through data aggregators can be a cost-effective and painless way for legal firms to distribute their business information to thousands of different sources. Local data aggregators blast business details to multiple sites in one go, helping save firms from spending hours to painstakingly submit and check the accuracy of thousands of sources."
Law Firm Marketing Ideas: Advertising Strategies
Marketing Idea for Attorneys #22: Create a Basic Google Ads Campaign
When it comes to lawyer advertising, it's tough to beat Google Ads (Google Adwords). We love organic search engine results pages, but advertising can quickly generate revenue.
If you're an attorney who is just getting started, we recommend setting up a basic Google Ads campaign.
Jordan Le is an expert when it comes to advertising your practice on Google, so we reached out to get his take on it:
"If you're not using the power of the internet to grow your law practice & still relying on referrals then you're leaving a whole lot of money on the table. Running online ads can help you consistently generate high quality leads when done right. With online ads, everything is trackable & measurable down to the penny. You can forecast how much new business you'll get each month with the predictability from online ads."
Marketing Idea for Lawyers #23: Use a Google Ads Credit
Free advertising! This is an extension of our other tip to create a Google Ads campaign.
A great way to test the waters and get a feel for the system is to take advantage of Google's promotional offer. Typically, they are going to give you a free ad credit equal to 2x your advertising spend up to a certain point. We often see coupons for spending $50, get a $50 bonus.
For tips on where to find these, give us a shout!
Marketing Idea for Attorneys #24: Facebook Retargeting Campaign
Have you ever been shopping online and then that same pair of shoes follows you around for the next month?!? That's retargeting.
You might find them annoying, but the truth is they work. Realistically, the first time someone inquires about legal services, they may not be ready to sign up. Add to that the conventional wisdom that you need multiple touch points with a prospect before a sales team and sales process, retargeting is a cost-effective way to get back in front of potential customers.
Marketing Idea for Law Firms #25: Stay Away from Google's Advertising Consultants
If you are a human with a pulse, you have likely received a call from an 'Advertising Consultant' with Google who has been kind enough to review your advertising account and prepare some free suggestions.
We have fallen for this before, but it won't ultimately be worth your time and could leave with a fat credit card bill. This group of Consultants are actually from a 3rd party who has been contracted to try and increase your advertising spend, often at the expense of your performance. We have found this to be true every time we engaged with this group. All Google wants from their perspective is to have you pay for lots of clicks.
Marketing Idea for Lawyers #26: Create Dedicated Landing Pages for Potential Clients
If you're not familiar with them, they are specialized pages that help increase the likelihood of a user becoming a lead.
When we run advertising traffic to regular website pages, our conversion rate is usually below 5%. With landing pages, the conversion rate increases to between 15-50% on average! With click costs rising, adding a landing page is a key asset that will dramatically reduce your cost per acquisition (CPA).
Marketing Idea for Law Firms #27: Try Bing for Lower Cost Clicks
I don't know if you've heard this, but I'll let you in on a secret. There is actually ANOTHER search engine out there besides Google.
You may know Bing from your mother-in-law's laptop or the office computer, but it turns out that people actually use it. You can use alternative search engines to find potential clients.
Bing clicks can be up to 70% less expensive than their Google equivalents. This can be a huge asset
Marketing Idea for Attorneys #28: Build a Lead Generation Funnel
For this social strategy, we're pleased to have funnel-aficionado and President of Sail Away Media, Alyssa Ege, share her insights!
To put it simply, a legal social media marketing funnel is a way to take someone from cold prospect to hot lead. Typically, lawyers point traffic from social to the homepage of their website. Unfortunately, websites don't usually have a specific call to action. People click around and browse, but it's difficult to turn a website viewer into a lead. Instead, give the prospect clear cut instructions with a series of landing pages. For instance, you can ask for an email address to redeem a free consultation or a downloadable freebie. Once they provide their email address and show interest, the next page can provide a calendar for them to book a call with you. Now you're filling your calendar with booked calls rather than wasting time with website views.
Facebook Ads are commonly used to add traffic to your website, but pay per click on Google is also a great option to find potential clients. A great landing page is a must!
Law Firm Marketing Idea #29: Utilize a CRM Software
For many firms, it's a numbers game. To consistently generate the revenue you're after, it's important to bring in a specific number of new intakes.
All the experts in the world won't make a difference if you can't close the deal!
Not everyone you speak with will become a client, so it's vital that you develop a system to track and manage prospective clients through the buying process from social media or other channels. Typically utilized for higher-volume businesses, there is a growing trend for firms to use CRMs (Customer Relationship Management).
Branding & Reputation Marketing Strategies
Marketing Idea for Attorneys #30: Claim your GMB
GMB stands for Google My Business, a digital product that Google provides for local businesses and your law firm. It's also a key part of local SEO.
Have you ever searched for a business by name? That informational box on the right side of the search results is a GMB listing. It can also be a great source of traffic to your website.
In order for lawyers to get the maximum value here, we reached out to Ben Fisher, Founder of Steady Demand and a Google My Business Platinum Product Expert.
"There are many great features with GMB that allow a law firm to dominate local search. Did you know that 90% of local searches show a GMB profile? Beyond calls, directions posts you can also get messages directly from your business profile. Make sure that when you are setting up a profile to have a professional do it for you or give you advice."
A GMB is also useful for a potential client because you can show your practice areas and services you offer.
Marketing Idea for Law Firms #31: Add Previous Clients to an Email List
Even though it may not be a primary channel, email can definitely work, one of the best ways to market your law firm. We recently wrote an entire article on how a newsletter can help grow intakes.
How can you utilize it? Plenty of ways. 
With all these, you'll want to include a subtle reminder that you would love referrals if they know anyone who needs legal services. You could reach out to past clients to wish them a happy birthday. You could share information on changes to laws in your area. You could run a giveaway contest.
Law Firm Marketing Idea #32: Create a Newsletter Targeting Your Colleagues
Many of the firms we work with rely on referrals from colleagues as their only source of business.
We believe a multi-channel approach gives you more security and opportunities to increase revenue, but we also love referrals.
The goal is to make yourself in front of mind to other attorneys who may need to make a referral. You might hear email campaigns and think it's too complex, but it doesn't have to be. Start with a small email campaign and build from there.
Marketing Idea for Law Firms #33: Identify Your Law Firm's Voice and Core Principles
Putting some thought into your branding is a simple, but effective strategy to ensure that you're portrayed to clients exactly the way you wish.
This practice helps identify your unique selling points and who you're trying to reach. With that information, you're in a much better position to become the law firm of choice, rather than trying to be everything to everyone.
Marketing Idea for Attorneys #34: Create a Customer Persona
With legal, this practice is going to differ a little bit compared to a software company. It's still a valuable exercise to map out what an ideal customer looks like for your business.
From what we've seen with our clients, firms with a clear view of their clients are able to grow quicker. Attempting to get cases across a wide variety of practice areas is possible, but that is typically harder to scale, which makes growth drag.
Setting up some basic parameters about who you're looking for will help you considerably as you try to market your law firm.
Marketing Idea for Law Firms #35: Ask Colleagues for Reviews
Have you ever worked on a matter with another colleague? You should get them to review your performance.
Something a lot of lawyers misunderstand is who can leave a review. Yes, your primary group of providers should be your past legal clients. However, if you're just getting started or want to ensure that you're receiving a steady flow of activity to your review page (i.e. social media), ask your colleagues.
A nice collection of online reviews will make all of your online efforts much more valuable!
Marketing Idea for Attorneys #36: Speak at a Local Event or Organization Meeting
Clearly, we love digital promotion activities and advocate utilizing it as much as possible. We're also not afraid to say there are other ways to generate clients besides social media.
A live event can offer an amazing opportunity to speak directly to your ideal clients about your favorite practice area. There are plenty of people out there who are suspicious of conducting business online and a personal connection obtained at a live event can dramatically increase your chances of earning their trust.
Regularly speaking at local events is a nice supplement to your overall promotion plan and helps to brand awareness.
Marketing Idea for Law Firms #37: Encourage Clients to Leave a Review
Reviews are often one of those activities that get overlooked or completely avoided. But, having a robust GMB listing can make a tremendous difference in your practice!
Cultivating reviews from happy clients is a proven way to help grow your business. Reviews are also important because they are a ranking factor for Google's Local Search Algorithm.
We have built our own review management software for lawyers to make this process as painless as possible. Simply add a person to the invitation form and they will receive a series of polite emails asking for a review.
Social Media Strategies
Marketing Idea for Law Firms #38: Claim Your Social Media Profiles
If we're being perfectly honest, we don't put a whole lot of effort into social compared to our work with SEO and Advertising.
We have found that the majority of our client's leads come from Google Search and Google Ads, by a huge margin. But, we do believe there is a place for social media presence with brand awareness, which is why we suggest claiming your profiles as soon as possible.
Marketing Idea for Attorneys #39: Develop a Reasonable Posting Schedule
Once you've set up social media profiles for your law firm, you may feel the societal pressure to begin posting pictures or video content of your dinner incessantly. Avoid this! You don't have to be a social media rock star to participate and get value.
A simple posting schedule will help ensure that your social media pages look active and representative of a law firm that is open for business.
Marketing Idea for Law Firms #40: Connect with Local Business Owners on LinkedIn
Most attorneys get referrals from their existing network. The problem is that referrals here can be infrequent.
How do you solve for that and build a more sustainable pipeline of new cases? Expand your network!
With social media, it's extremely simple to find other business owners in your area. Connecting with others in your area on LinkedIn, just to say hello is an easy way to expand your network, market your law firm and create more of those serendipitous moments.
Do You Want To

Consistently Generate More Cases?
Got 15 minutes? Let me review your current metrics and provide a forecast of your potential growth based on our client results.