What Firms Benefit From Search Engine Optimization?
Law firms come in a variety of iterations, sizers and shapes from multi staffed, multi state legal firms to single attorney practices. Depending on the issue a client may be having law firms may have the capacity to handle all manner of challenges facing large corporations, small businesses and individuals.
This post is an exploration of the many benefits of marketing for law firms and attorneys. It analyzes the different types of legal organizations out there and how they stand to benefit by doing marketing and SEO. By reading this article you get to understand how to market your business in the digital age so that you can get more qualified leads for your legal business.
While there are many types of law firms to choose from, the legal organization to hire will usually depend on specific legal needs or challenges, finances, personal work preferences and geographical location.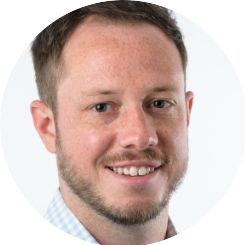 Do You Want To
Consistently Generate More High-Value Cases from the Internet?
Got 15 minutes?
Let me review your current metrics and provide a forecast of your potential growth based on our client results.
Solo Law Firms – These are organizations run by a single attorney that handle anything from family law to personal injury law. They may also specialize in a specific subset of the law such as patent law. The best thing about working with solo practitioners is that they are overall cheaper than larger firms and they provide more personal attention to their clients and their cases.
Small Law Firms – Sometimes referred to as boutique law firms, these small law firms usually employ between two and ten lawyers. They usually work on a wider range of legal matters given the different specializations. However, because of the close knit nature of their operations they tend to provide the one on one attention of solo law firms.
Large Law Firms – Sometimes referred as full service firms, they can be anything in size from tens of lawyers and employees to several hundred or thousands. They can exist in multiple cities, states or even countries. Given their size, they usually have the best specialists in all aspects of the law. They typically cater to larger entities such as other high end organizations or companies, governments or high net worth individuals.
Who Can Benefit from SEO?
From our experience all manner of law firms stand to benefit from using SEO as a method of client acquisition. Search Engine optimization is an excellent way that captures leads at the many buying stages they may be in.
Whether you have a criminal defense, family, bankruptcy, DUI law, large or small organization, your legal business stands to benefit from many more targeted leads that will enhance the effectiveness of your marketing and your business overall. If you're just getting started, this explanation of How SEO Works will be helpful.
Apart from bringing in more leads, SEO creates a trustworthy experience for clients coming into the pipeline. A law firm doing SEO will also have to focus on user experience and this can result in better client retention over time.
We have also found that SEO helps improve brand awareness and keeps you up to date on what the competition is doing so that you can improve your product offering.
Lastly SEO Marketing can be done on a budget but is very easy to track.
Firms Who Are More Likely to Use Search Engine Optimization
In our experience, there are a number of law firms that are more interested in utilizing search engine optimization.
Personal Injury Law Firms
Criminal Defense Law Firms
Estate Planning Law Firms
They are a diverse group with regards to practice area, but the common thread is that their work is largely transactional. Engagements for these firms are relatively short and have a finality to them. Thus, to have a successful practice these firms require an ongoing pipeline of new cases in order to grow their revenue.
Search engine optimization is great for this because it allows the firms to invest in their online presence and attract new clients who don't already know who they are. Since Google search is on 24/7, a law firm's website can be an 'always-on' digital billboard. With mobile and voice search use expanding every year, you need to have a presence around the clock.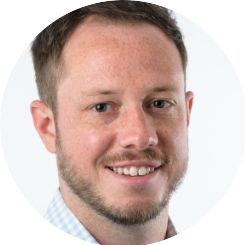 Do You Want To
Consistently Generate More High-Value Cases from the Internet?
Got 15 minutes?
Let me review your current metrics and provide a forecast of your potential growth based on our client results.
Which Firms Are Less Likely to Use Search Optimization?
In contrast to 'transactional' firms, it's believed that these firms generate the majority of their business through relationships. In our experience, large law firms who primarily work on mergers and acquisitions, banking, and regulatory are less likely to utilize search engine optimization.
"BigLaw" law firms who handle mergers and acquisitions
There are likely examples of law firms who fit in this category who utilize SEO to great effect, but we are not in contact with them.
Based on our experience, these firms do not generally believe in the efficacy of SEO and instead believe that their best marketing channels are networking and referrals.
Law Firms Need a Pipeline of Clients to Succeed
Whether you are running a solo law firm or a large legal organization, having an effective client pipeline is essential to your business. Not having clients coming into your law firm could spell the end of your business as it will jeopardize it financial stability.
Building a client pipeline can be off putting for lawyers, it does not have to be as long as you know what you are doing. Attorneys do not know how to conduct marketing or SEO campaigns to keep that pipe always full as this is not something they were taught.
However, it does not have to be so complicated as long as the process is broken down into the component parts. Marketing and SEO for lawyers is all about creating awareness, generation of leads, conversion of those leads to sales and if possible upsell or cross sell to those leads which can result in repeat sales and orders.
Competition is Fierce Among Attorneys
Some of the most prominent and largest legal firms in the US are having to face up to the prospect of stiff competition for new business. In an era of high volatility and modest growth coupled by the Pandemic businesses have not been doing as well as expected.
With corporate America slowing down and new lawyers hanging their shingles every day, there is a huge scramble to get into other areas. Some of the biggest legal firms are now getting into specific practice areas further increasing competition in those specializations.
Apart from this many law firms are also jostling for lucrative legal work and it has increasingly become harder for organizations to hang on to their clients as larger and more well heeled rivals snap at them. Jeffrey C Hammes writing for The New York Times asserts that since 2008 things have gotten more competitive.
This is where SEO and a good marketing strategy to beat the competition is useful. IT provides law firms with a larger pool of clients that may be looking for the specific services offered by a given law firm. Moreover, finding these leads can be reasonably cheap given how well they can convert.
SEO is the Best Channel for New Client Development
Search Engine Optimization is the best way for law firms to acquire new clients in the modern world. While the old fashioned meet and greet still works, it is not as effective as SEO in maintaining a full pipeline of prospective clients.
On average about 70 – 80 percent of all new legal clients find a legal business via organic search. Since most people looking for a lawyer just type in something such as "DUI lawyer Miami," or criminal defense lawyer Chicago, you can access a huge chunk of these people by doing SEO.
In our experience clients that search directly on the search engines are usually ready to talk to someone right away. These are highly converting prospective clients that you can convert and possibly have as long term clients.
As one of the most effective client acquisitions, every law firm needs to use it as their primary way of new client development.