Guide to Keyword Research for Attorneys
The primary role of keyword research is to help you target a topic that will draw in new cases — anything else is just fluff.
The primary role of keyword research is to help you target a topic that will draw in new cases — anything else is just fluff.
Writing law firm website content without a focus keyword is like traversing the sea in a rudderless boat. You'll be out there, but you're not going to get where you want to go.
This is why keyword research is one of the most critical components of lawyer advertising that we use to optimize legal websites.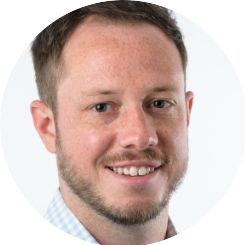 Do You Want To
Consistently Generate More High-Value Cases from the Internet?
Got 15 minutes?
Let me review your current metrics and provide a forecast of your potential growth based on our client results.
Use Keyword Research to Target & Attract Your Ideal Client
Instead of writing about what you think people are interested in, you can use data to actually see what they're typing in. This insight can give you a tremendous advantage when organizing your law firm's website content.
All you need to get started is an idea of who your ideal client is and what type of problem they're looking for you to help solve, which you can then use to browse high-ranking keywords within your practice area that are being searched by that potential client.
This way, when you are kicking around blog ideas, you can compare them with raw, reliable data to see which topic has the most traffic potential.
To be successful at this, it's important to keep in mind that how you refer to a topic as a law firm may be completely different than how the vast majority of potential clients do, especially when using Google.
For instance, we often hear attorneys refer to themselves as 'criminal defense attorneys,' but what the average Joe is really searching for is a 'criminal lawyer.' This is one of several keyword research methods that tap into the ideal client's unique needs, behaviors, and perspectives.
What is Keyword Research
The importance of keywords is often misunderstood. Many attorneys we speak with have an idea that if you just add 'the right keywords,' then you'll be on the fast track to great rankings and big profits.
Unfortunately, this is a major oversimplification. What we will say is that keywords are important, but they are useless unless applied with your ideal client in mind.
Keyword research refers to the search for and research into search terms that users of the search engines use when they are looking for information, services, or products from your law firm. SEO professionals usually employ the practice to find the different types of queries users type into the search engines. These queries usually include:
Navigational Search Queries
Informational Search Queries
Transactional Search Queries
You can optimize your law firm website for higher rankings by researching relevant keyword queries and then writing pages that target these keywords. In this regard, Law firm SEO is for the most part about targeting specific keywords or queries which makes it easier to rank for such queries on the search engines.
Once you find the relevant keywords for your law firm, you can use these queries to find even more similar keywords. The good thing is that you can make use of tools such as Google Ads Keyword Planner that provides several keyword suggestions related to the seed keywords that have been entered.
Keyword research can also be done through Google Search engine tools such as related searches, Google autocomplete and People Also Ask.
Short-Tail Keywords
These are very popular keywords that people looking for legal information, services, or products are likely to type into the search engines. They usually have fewer word counts and are not very specific which means conversions are typically lower. An example of this is a keyword such as "DUI lawyer" or "Domestic Violence Attorney."
Long-Tail Keywords
These are keywords that are more specific and typically have longer word counts. While they usually get less search traffic the conversion rates are higher. For instance, "DUI lawyer Miami" is more specific and would get better conversions than just "DUI lawyer."
If you were doing Law Firm Marketing campaigns, you would be better off with a keyword such as "Domestic Violence Attorney Atlanta" rather than "Domestic Violence attorney." The former has less search traffic but it is very specific to clients seeking a domestic violence attorney in Atlanta, which means the conversions would be higher.
If you targeted the keyword Domestic Violence Attorney, you will have a lot of traffic if you rank on the search engines but much of that traffic will not convert as the clients may be in other cities or other states. This means that you will not be able to help them and as such the conversions will be significantly lower.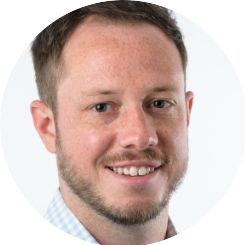 Do You Want To
Consistently Generate More High-Value Cases from the Internet?
Got 15 minutes?
Let me review your current metrics and provide a forecast of your potential growth based on our client results.
The first step is understanding what your potential clients are already looking for. We use a tool called Ahrefs to understand what people in our clients' target markets are searching for and how often, but other tools like Keywords Everywhere can also bring promising results.
Other popular tools include:
Google Ads Keyword Planner – This is a keyword tool that Google provides to advertisers who need to find new keywords, search volume estimates for keywords, and keyword variations based on the primary keyword.
Google Trends – This a free keyword research tool by Google that allows you to see the search trends and popularity of any keyword over time.
Google Suggest – This is a live feature on the Google search engine that uses the organic input of billions of users to try to guess the keyword a user is looking for while they are typing their query into the Google website or browser.
Bing Ads Keyword Planner – This is a keyword research tool by Bing that provides search volume trends, suggested bids, and the relative competition for advertisers on Bing.
Ahrefs Keyword Explorer – This tool provides related keywords from a seed keyword that you input into the search bar and also includes the difficulty of ranking for the seed keyword and related queries.
Advanced Tips for Law Firm Keyword Research
When performing your keyword research, it never hurts to think outside the box. While you may struggle to quickly rank under a generalized keyword targeting a saturated market such as 'immigration attorney Miami,' there are countless keywords that have hardly been touched by other law firms. If you can successfully locate these and create engaging content around them, you'll be able to quickly rise above the rest while delivering immense value to your target audience.
To illustrate this, let's take a closer look at the 'immigration attorney Miami' example.
Let's say a new immigration law is passed. If you are able to find a keyword referencing that law, you can create a blog post explaining what the law means along with its potential impacts on the reader's immigration status. You can then take the opportunity to encourage readers to reach out to your firm for further assistance with the matter.
The big picture here is that the reader is searching this law to figure out what it may mean for them, and you are providing that information along with an actionable solution to their concern — it's a win-win, and an extremely effective one at that.
Ultimately, choosing a focus keyword will give you a north star to work towards as you develop your legal content, making it immediately more productive than what your competitors are pushing out. Implementing this is infinitely more valuable than a new website design.
It's worth noting, however, that although it helps get you going in the right direction, choosing the right keyword is only part of the equation. To truly see results, you'll need to understand how Google thinks.
Advanced Tactic: How Keyword Clustering Works
Keyword clustering is a process of keyword research that refers to the segmentation of target search terms into clusters that are relevant for different pages on your website. Some of the best marketing ideas for law firms come from keyword clustering.
Once we are done with keyword research, we usually cluster the keywords we have found into small groups and then write the pages for each cluster and this helps achieve higher rankings.
At Go Constellation marketing we usually use keyword clustering tools that make use of automated processes to find relevant keyword clusters for your law firm website.
It is important to note that keyword clustering usually works with the results on the first page regardless of custom settings or the search engine used. These are usually the first 10 listings on the search result for any keyword input into the keyword clustering tool.
Most tools use a three step methodology to find keyword clusters that include:
Taking keywords from a list which are then run on the search engines as queries. The tool will then return the top 10 search results and match them to keywords from the list.
If two different keywords have the same search listing and the identical listing is enough to result in clustering, these keywords will be placed in one cluster group.
The minimum number of clustering can be customized in the settings of the tool and this is usually referred to as the clustering level. Higher clustering levels usually result in fewer keywords in a group but more groups. Conversely, lower clustering levels will have a lot more keywords in a group though there will be fewer groups.
An exception to note is that if the tool does not find any matching URLs, the keywords run will be in their own separate group.