Effective DUI Attorney Marketing Strategies to Skyrocket Your Business in 2023
Today, you're going to see some of the real strategies we're using to consistently win our client's DUI cases, even in competitive markets.
Specifically, I'll show you what you should be doing… and what you should avoid, like a Friday afternoon court date!
Are you looking to:

Add a consistent stream of qualified DUI clients?
Be the attorney of choice in your market for DUI/DWIs?
Convert more high-value clients and filter out the tire-kickers?

Then you've come to the right place. Let's get into it.
As a DUI/DWI attorney, you provide an invaluable service to people who have made a mistake but don't deserve to have their lives ruined.
However, they can only find your criminal defense law firm if you promote your practice area properly.
Obviously, this is easier said than done because you are competing against other criminal defense attorneys and law firms who do DUI defense work for their clients.
To stay ahead of the competition, you must use these proven online marketing strategies to help you stand out from the crowd.
This article will discuss how DUI law firms can market themselves online to attract website visitors, generate a steady stream of leads, and close more DUI cases!
Who Is Your Ideal Client?
Before we get into the tactics, it's important to know what your goals are as a criminal defense law firm and, specifically, who you are looking to appeal to.
A buyer persona is an imaginary character that represents your ideal customer. They describe the demographics, interests, and needs of your buyers.
You can make a buyer persona from your own life, or you could create one based on surveys.
In your case, you need to focus on customers who have been arrested for driving under the influence, as well as their friends and families. It will likely help to profile them according to different factors like age, income, marital status, education, and others.
Once you have identified the average demographics of your target audience, you can tailor your DUI attorney marketing strategy based on those factors.
Determine Value Proposition
A value proposition is a promise to deliver the perfect solution for your customers. Your criminal defense firm should have a value statement that explains what you offer and how you can help your clients.
As a DUI attorney, you should be able to articulate what you offer and how your services can help clients. Below are some examples:
Legal advice for those who have been criminally charged with driving under the influence of alcohol or drugs
Representation at every stage in courtroom proceedings against a DUI charge, including arraignment, pre-trial preparation, trial defense counsel before a judge or jury, sentencing, and appeals
DUI law education to prevent drunk driving in the first place
In addition to articulating what you offer, in order to have success with your law firm marketing strategy, your offer needs to be unique from what other criminal defense law firms offer. In other words, you need to differentiate yourself from your competition.
Consider the following questions to help you determine your unique value proposition:
What sets your law firm apart from the competition?
How do you stand out in terms of

services

offered, experience, or success rate?
What do clients value most about your legal representation?
Do you have a specific approach or methodology for handling DUI cases?
Highlighting these unique selling points in your marketing materials will help attract potential clients and set you apart from the competition.
Click for a free strategy session!
How to Rank for the Most Lucrative DUI Keywords in Your Market
It All Starts with a Great Law Firm Website
Your Law firm's website should serve as your primary content marketing tool representing your business on search engines. It helps you establish your DUI lawyer online brand and develop a lead generation strategy so you can convert them into DUI clients!
When building a DUI attorney website, make sure to have a responsive website design that adapts itself for viewing on phones, tablets, and computers. This means less work for your users and happier customers!
Among the different platforms where you can build your DUI lawyer site, WordPress is the best in the market. It's what we use for all of our clients.
Not only does it provide you with a responsive website where you can promote your criminal defense attorney practice, but WordPress also allows you to download lead capture plugins so you can generate more DUI potential clients and help them fight their criminal charges.
Optimize the Website for Best Performance
Aside from having a fast-loading, responsive, and intuitive DUI lawyer website design, make sure you follow the best practices to structure it. Your website represents your business in the online world. That's why it must be clean and have strategic pages indicating important actions, for example, Contact Us, About Us, privacy policy, and home pages.
If necessary, you can also think of creating a blog to target long-tail keywords in the form of questions and answer them on your blog. Once you get done with the structure, make sure the user can easily navigate all your web pages and can easily find the right info they are looking for.
Create High-Quality Content
As a DUI attorney, you are an expert in your field and have valuable knowledge to share with potential clients. Creating high-quality content on your website is one of the best ways to showcase your expertise and build trust with potential clients.
Consider creating informative blog posts, case studies, educational videos, or even hosting webinars where you can share information about DUI laws, defense strategies, and other relevant topics.
By consistently producing valuable content, you can also improve your SEO performance by targeting keywords related to DUI law and attracting more targeted traffic to your website.
Law Firm SEO for DUI Lawyers
One of the best ways to get more visibility for your DUI legal services website is search engine optimization. It's a great way to bring traffic directly to you and can really improve your business significantly.
There are multiple ways you can reach prospective DUI clients using search engines.
SEO is THE primary strategy we use to help DUI attorneys win more cases.
On-Page SEO
SEO is divided into two categories. The first one is on-page SEO, which is a set of measures that increase the ranking of a webpage in search engine ranking pages (SERPs). The goal is for the page to reach the first page of Google, if not the top.
These measures pertain to elements of web page content and how it is structured.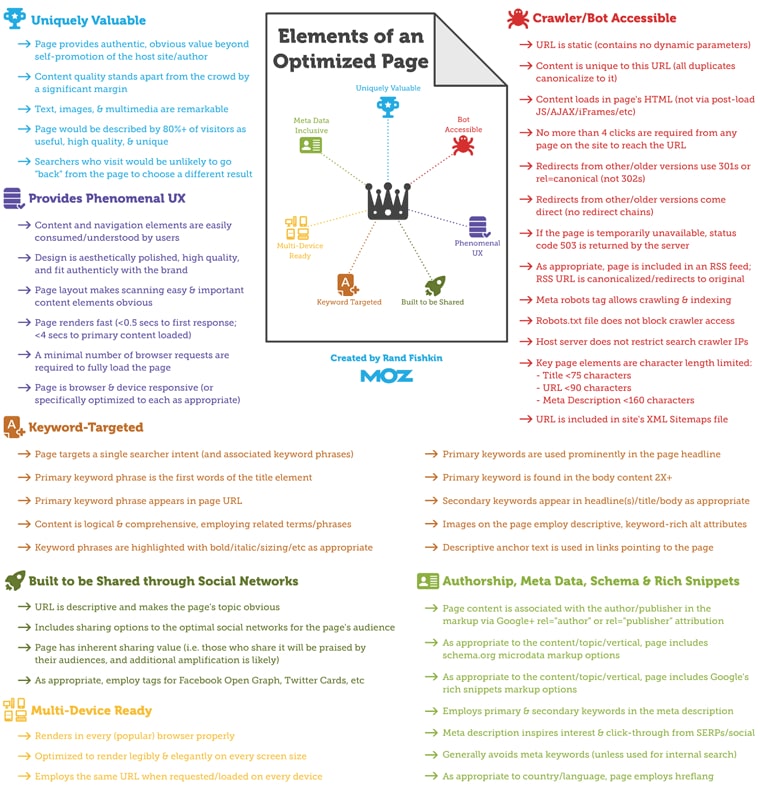 Below are ways you can refine your DUI attorney marketing strategy via SEO:
Optimize for informational, long-tail keywords to provide answers to common questions related to being a DUI attorney.

In particular, target relevant keywords that people are more likely to search engines for when looking up this type of information.

Create Content Silos to indicate the most result-driven pages. Break down a complex topic and send links out to it from other pages and make it easier to get ranked on the search engine.
Create landing pages optimized to convert. This means having a clear call to action and providing people with information about what you do. Then, optimize the pages using transactional keywords, i.e., "Where can I find DUI lawyers near me?"
Make your pages load faster by compressing your image file sizes, using a minimalist website design, and hosting your site on fast servers, to name a few.
Writing content that people would want to read is a must. Doing so not only helps you rank higher on Google for your target keyword, but you can also expect to boost your lead conversion strategy.
When optimizing your content, don't target the same keywords on different pages.
Off-Page SEO
This SEO type refers to the process of getting backlinks from other sites.
In relation to your DUI attorney marketing efforts, you can design infographics about drunk driving, family law, and personal injury.
This content type is shared on social media platforms because it can convey complex information in an easy-to-understand format. This reason is also why websites will be more than willing to link to your site.
If you create infographics, make linking back to your site for publishers using your content much easier. To do this, create an infographic embed code that people can copy and paste on their site.
Another link-building tactic you should consider is guest posting. You can do this by contacting publications in your industry and asking them if you could create a guest post for their site.
Power Tip for DUI Criminal Defense Lawyers
Display Expertise and Authority as a DUI Attorney and Earn Powerful Backlinks!
One way to promote your DUI law firm as a leader in the industry is by writing an article for publications found on HARO.
Sign up to the site to receive regular emails with questions from journalists related to DUI laws, DUI penalties, and other related topics to your practice areas. Then, address questions you know the answers to.
Keep in mind that not all your answers will be published. It's a matter of how fast you answer and luck on your part for journalists to run with your quote on their piece.
Next, publish press releases for newsworthy updates about your business. Make sure to publish a milestone about your DUI firm, i.e., wins, to help increase your brand awareness and potentially help you generate DUI leads.
Finally, answer questions like this on Quora. Find questions with high demand for answers and provide your legal advice there.
Local SEO
Local SEO is an important component of your internet marketing strategy because it improves your online presence within your location to prospective clients. You can use this strategy to get more calls and grow your business.
First, you must sign up for Google Business Profile (previously Google My Business). This will allow you to manage your listing and add information such as hours of operation, contact info, and website URLs.
You can also claim local listings on sites like Yelp or Bing Places so that they show up in search results for a customer looking for DUI attorneys near them.
From here, make sure that your NAP (name, address, phone number) on all your local listings are consistent. This can be done by editing the information on your Google Business Profile and then copying the NAP to Yelp or Bing Places.
Click for a free strategy session!
Using Paid Advertising for DUI Case Growth
Paid ads like Google Ads are an excellent way for DUI attorneys to reach large audiences. For years, companies have used them as an effective way of promoting their services or products in a short period.
We call paid ads the gift and the curse.
Why? Because they allow anyone to generate leads very quickly, but they come at a high cost.
For new clients who don't have much of a presence online, this can be a great path to get revenue in the door. Then, as you build up your cash flow, you can invest in a more sustainable and profitable strategy, DUI lawyer SEO.
First, set up a Google AdWords account. Then, you'll need to create ad text and set your budget and target audience. You can also set geographical parameters for the ads.
Use keywords to make your ad text relevant and informative so that it attracts more clicks from users searching for DUI attorneys in their area, such as "Do you need a DUI attorney?" "DUI arrest," or "I was arrested, what do I do?"
Another way to use paid ads is by retargeting. This means targeting people who have previously visited your site but didn't convert into clients.
Retargeting can be done using pixels, which are small pieces of code that track website visitors and serve them ads related to their previous actions on your site.
Retargeting can also be done through social media platforms like Facebook, where you can set up pixel tracking for your retargeting campaign. You can then show specific ads to these users based on their interactions with your website. By doing so, you increase the chance of converting them into clients.
Establish a Baseline Presence on Social Media
First, share your content from your blog and third-party sites to build an audience. You may need a social media sharing tool to help you schedule the posts in advance. This way, you can just monitor the results using engagement factors like the number of shares, likes, comments, and others.
Next, lawyers should look for opportunities by networking with other lawyers. One of the best places to do this is LinkedIn, where you can find new connections and keep up to date with old ones. Leverage your connections to secure a new DUI case or two for your practice.
Finally, DUI law firm social media ads are a great way to attract new clients. They can help you build your brand and start getting calls for your DUI lawyer services.
Marketing For DUI Defense Attorneys is Unique For a Few Reasons
As a DUI or criminal defense lawyer, you require clients who can afford to pay for your firm's services. You can't spend money marketing to people who can't or don't want to pay for their lawyer out of pocket.
This may require some filtering of clients on your end. Establishing a good intake system with well-thought-out screening questions can help save you time and filter out people who are better suited for public defenders.
Another important difference with DUI or criminal defense clients is that when they're searching for an attorney, they almost always need help NOW. Unlike with other types of legal issues where they might comparison shop or interview a few people, they will typically hire the first law firm in the search results that seems credible or whose name they recognize. They most likely have a court date coming up, or they are already detained, so they aren't wasting any time!
Finally, establishing trust with a defense client is critically important because when you tell them, 'Here's the strategy that's going to give you the best shot at avoiding harsh penalties,' that client has to know that you care about their interests. If they know your name and reputation, you can begin to build this trust online before they even hire you.
Conclusion
Using the digital DUI lawyer marketing tactics above will give you a head start at reaching future DUI clients.
These DUI attorney marketing tactics should assist you in getting more DUI leads if done correctly.
However, a problem that many attorneys experience is the inability to execute the different digital marketing tactics above. They may try to do too much, or they are simply not internet marketing experts. As a busy attorney, they may not have the manpower to follow through with marketing tactics consistently.
At Constellation, we are more than capable of helping defense attorneys and DUI lawyers generate more leads for their practice. In addition to the tactics above, we have an arsenal of other digital marketing methods in our back pocket — from video marketing to gated content and more.