On-page Optimization
It's not enough to just write quality content for good Search Engine Optimization.
It's not enough to just write quality content for good Search Engine Optimization. In other words, you can't just write quality content and wait for your law firm's website to end up on the first page of search engine results. Good content is just one piece of the puzzle called search engine optimization. Others include meta description and Page title, which we will describe here.
After reading this blog post, you will learn that search engines need help to understand the content and the context of the website better and that meta elements are the ones who help them. Also, you'll find out HOW to write them so your page can rank better.
So, when the user is looking for something, the job of the search engines is to provide the user with the most relevant results for their queries. They do that by communicating with the website metadata. Metadata can tell the search engines what your website is about.
This data is often not visible to the user but it's constantly working behind the scenes, between the website and the search engine. Effective Search Engine Optimization cannot be imagined without good metadata. Depending on the data they contain, metadata can be a descriptive, structural, reference, statistical, legal, or administrative.
On the other hand, meta elements provide specific information about a web page. Their job is to provide information for search engines in order for them to understand the topic and context of the website. So when the user searches for something, search engines can show websites that fit best to what the user is looking for. Title tag and meta description are two distinct meta elements we'll be discussing.
If you are wondering what is the difference between metadata and meta elements, the most important distinction is that metadata elements are actually a type of metadata. Also, meta elements are the ones who help search engines crawl websites.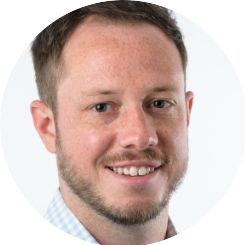 Do You Want To
Consistently Generate More High-Value Cases from the Internet?
Got 15 minutes?
Let me review your current metrics and provide a forecast of your potential growth based on our client results.
Attorneys Should Focus on These Meta Elements
Why are meta elements important?
Meta elements impact how your site appears in the search engine result pages. They also impact how many people will be willing to click through to get to your website and if they would find information they are looking for. In other words, meta elements impact your click-through rate and traffic, which can impact your rankings and SEO.
Page Title is one of the most important on-page SEO factors because it indicates to the search engines what that page is about. If the Page title is expertly written, the user will likely click on that link in the search results. Therefore, the Page title should contain the primary keywords for which you want the page to rank.
It's important to be concise while writing the Page title, since search engines limit the number of characters they display. To be safe, the length of the Page title should be between 50 and 60 characters.
Meta description is those one or two sentences you can see below the link in the search results. It usually contains up to 150 characters and describes more precisely what that web page is about. This is not a ranking factor for search engines, but the meta description is important because it gives the user useful information about the web page, and indirectly increases the click-through rate.
The URL (Uniform Resource Locator) or web address shows us which web page we are currently on. The URL should not be too long. It should also be clear, written in lower case letters and the words should be separated by hyphens. A bad URL contains various characters, numbers and confused words. A URL is well written when you can find out what the page is about without reading the Page title.
All these meta elements should be focused on Primary target keywords. These are the terms you want to rank the web page for. You can set them by using keyword research techniques. The keywords that are chosen wisely can bring you a lot of quality web traffic. Make sure to include these primary keywords in the content of the page and subtitles, Page Title, meta description and URL.
Lawyers Should Utilize Schema on Their Website
It's believed that there are hundreds if not thousands of ranking factors that go into Google's search algorithm.
The truth is that Google does not publish their special formula, so the majority of information about it is largely conjecture. So, when we see Google come out and say 'this is a ranking factor,' we tend to take notice.
There is a wide-range of schema types that allow you to tell Google your content is a recipe, an event, an article, or a review. You may see this utilized in search results at the top, usually above the standard organic results. You might also see this as a review star next to certain attorneys in the search result.
While we don't consider this a major part of the algorithm, and it doesn't play a large role in our law firm marketing, we want to optimize for Google as best we can because it may be the one thing that separates you from your competitor.