How Lawyers Can Benefit from Voice Search
Voice search has evolved over the past few years; and as more people around the world are embracing the use of voice-activated search and assistants, there is the need for lawyers to embrace this also. This article explains why it is important for attorneys to consider voice search in their overall marketing plan.

By reading through this article, whether you are an attorney or not, you will be able to understand how you can optimize your content for voice searches.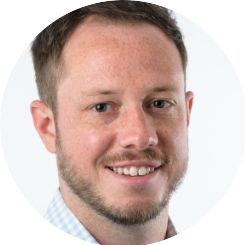 Do You Want To
Consistently Generate More High-Value Cases from the Internet?
Got 15 minutes?
Let me review your current metrics and provide a forecast of your potential growth based on our client results.
Voice search is a type of technology that allows its users to use their voice command to search for whatever they may be wishing to find on the internet, an app, or a website. It is the act of using speech to ask any sort of questions that a user may have and give commands. If you are just getting started with SEO, you may want to read our
How it Works
article first.
To get the results of your question, digital voice assistants process and transcribe your speech into text. It further analyzes the text, connects to search engines to obtain relevant information, and then translates information obtained.
Some of the most common voice search companies doing voice search include Apple's Siri, Microsoft's Cortana, Google's OK, Google, Amazon's Alexa, and Samsung's Bixby.
How Voice Search Can Benefit Attorneys
It Helps You Acquire More Clients
If a competitor law firm is actively working on a voice-search strategy and your law firm does not, there is a good chance they will be found more easily. Since voice search is still new, most firms have not embraced it, so considering it may put your firm top on SEOs and you may end up getting more clients. All attorney types can benefit from incorporating some elements of voice search in their content development process.
Drive More Traffic to Your Site
Even though not all possibilities of this type of technology have been fully explored, one certain thing is that businesses that have embraced voice search are most certainly in a position to gain more web traffic.
Helps Improve Customer Experience
Voice search not only helps you find more clients but also helps you create a unique and optimized customer experience. This will help foster your relationships with them and enable you to build brand loyalty with your customers. Voice searches make interactions more seamless and natural at the same time which in turn promotes loyalty and retention.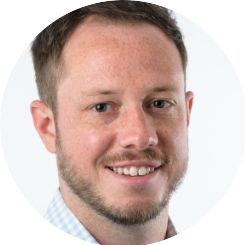 Do You Want To
Consistently Generate More High-Value Cases from the Internet?
Got 15 minutes?
Let me review your current metrics and provide a forecast of your potential growth based on our client results.
How Attorneys Can Optimize Content for Voice Searches
We have arrived at the era of voice search where more and more queries going into Google are being done by speaking to a phone.
You might be thinking, why is speaking to a phone any different than typing in your question? Interestingly, this new tool has led to an adjustment in the way we are searching for information.
Your law firm should adjust accordingly. To create a thriving practice, you need to stay ahead of the curve with your legal marketing efforts. Search engine optimization SEO will continue to be THE most important strategy for law firms.
With a regular search, users are more likely to pursue the path of least resistance, adding a couple of keywords that they assume will be enough to trigger the right information.
In practice, this looks something like "probate law firms in Tupelo." Now, when a user has that same goal but uses voice search, they are more likely to phrase it in the form of a question like, "what is the name of a good law firm in Tupelo?"
In order to continue to rank highly for both types of queries, you need to accommodate and write for both. We recommend scouring Google's related questions in order to understand topics more fully. From there, you can see which questions people are asking on a topic and answer them directly in your content.
We have applied this exact same process to this page, except we're covering marketing ideas.
Search engine optimization SEO is a constantly changing discipline, but it's where we shine.
Nearly as important as what keywords you use is how you format the page containing those keywords. Let's dive into on-page optimization!