Link Building for Attorneys and Law Firms
There have been thousands of iterations to Google's search algorithm– they are now happening on a daily basis— but links have always remained an important part of the equation.
If you're an attorney, I'm sure you've heard of links or backlinks.
For the rookies out there with a new law firm, a link is a small piece of code that upon clicking, connects one website to another.
Interestingly, this has been a core piece of Google's algorithm that has stood the test of time.
There have been thousands of iterations to Google's search algorithm– they are now happening on a daily basis— but links have always remained an important part of the equation.
Let's dive into understanding what they're all about and how to get them for your law firm SEO.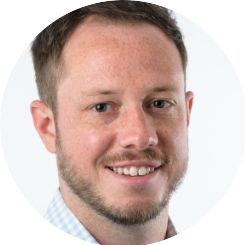 Do You Want To
Consistently Generate More High-Value Cases from the Internet?
Got 15 minutes?
Let me review your current metrics and provide a forecast of your potential growth based on our client results.
Link building is the process of creating relevant hyperlinks to a website page from external sources. Using this search engine optimization technique increases the search engine rankings of your page or website.
Including a good number of links indicates that the law firm website content found is valuable and worthy of citation.
The usage of link building is also a good law firm marketing strategy that helps to increase brand awareness. This technique will increase your website referral traffic and its authority.
Whats the difference between a backlink and a hyperlink?
The most important ranking factors are the backlinks. Also called inbound links, these increase your website ranking and visibility in search engine results.
Creating high-quality backlinks is very important, and the most important factors that contribute to backlinks' ability to increase rankings are relevance and authority.
Relevance refers to the fact that links from relevant websites are more valuable than others.
Using backlinks from stronger websites or pages gives you better chances of increasing the search engine rankings. And this is what authority refers to.
It is important to keep in mind that backlinks are different than hyperlinks. While backlinks are a vital component when creating SEO-friendly content, hyperlinks merely affect the algorithm.
Backlinks are one-way paths that link a specific website to another one. On the other hand, a hyperlink is just an HTML reference used to navigate a given website.
To conclude, using hyperlinks is advisable to present information most properly. Using backlinks is vital for your website ranking and visibility.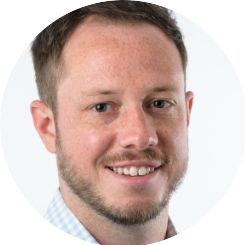 Do You Want To
Consistently Generate More High-Value Cases from the Internet?
Got 15 minutes?
Let me review your current metrics and provide a forecast of your potential growth based on our client results.
Creating a backlink profile for your website also means keeping in mind the different types of backlinks, which we will discuss further.
Editorial Link
An editorial backlink helps you attract more visitors to your website due to the high quality of the content. These links are naturally given by other websites owners who aim to link to your valuable content.
Resource Link
A resource link is basically a hyperlink to a specific website or page that holds valuable content to the visitors of the site that established the link. This type of backlink has grown into importance recently due to the major search engines that rate websites upon quality, quantity, and relevance of the links used.
When developing a website, it is highly recommended to avoid link-popularity schemes that are useless to affecting the rankings and bad practice.
Acquired Link
An acquired link is obtained through payment or distribution and may include paid linking, lawyer advertisement, directory links, or forum comments.
Reciprocal Link
Reciprocal links represent joint links between two websites; thus, both websites are reciprocally linked. Even though many website owners submit their sites to reciprocal link exchange directories, this type of linking does not hold the same importance regarding search engine optimization.
Blog and Forum Comments
Blog and forum comments can drive valuable traffic, although this type of link is not usually considered for search engine ranking.
Social Bookmarking
Social bookmarking allows website owners to add, annotate, edit or share web pages in a public location on the web. These bookmarks are important for search engines rankings due to the anchor text and public storage.
Image Linking
Image linking allows website owners to submit images to image directories and link them back to a specific URL.
Directory Backlinks
An easy, actionable way to get started with backlinks is adding your law firm to directories.
Doing this helps you in two ways. First, it shows you are important enough that someone from another website has a page with a link to your law firm's website. This connection is what Google tracks and the more of them you have, generally speaking, the better you will perform in search engines.
The second benefit of legal directory profiles is relevance for your law firm's website. As time passed, Google started to realize that links are useful, but not all links are equal, for example social media links. If you receive a link from a law firm website that is within your industry (i.e. a legal directory), the value of it increases because of the content relevancy.
At the end of the day, a link from another legal site is going to add more value to your site than a link from an unrelated entity such as a shoe store.
Signing up for legal directories can be a great easy win on the path to building a comprehensive set of links for your site.
Guest Blogging
Since the beginning of Google, these two elements have played a key role in how their algorithm evaluates and ranks website pages. There are many ways to acquire links for your website, but there's a prevailing view that topically relevant links are the most valuable.
That's why you should consider guest posting for non-competitive law firms.
The generally accepted arrangement here is that you are providing useful content for their target audience in exchange for a link back to your site. These types of links are preferable to say, a directory link because they are more difficult to come by. It's fairly easy to sign up for a directory, which means everyone can do it. Writing for another attorney's blog should be free, relatively easy for you, and provide a link from a relevant (legal) site. Don't worry about focusing on specific search terms, the most important part is to establish that connection.
We suggest non-competitors here because generally speaking, you're not going to convince your competition to let you post on their site.
In our experience with this in the past, your colleagues will generally play ball. It's definitely a numbers game, so don't get discouraged if the first few don't bite. Even though law firm marketing is extremely competitive, there is reciprocal value here, which will get the job done.
Internal links are defined as hyperlinks that point to another page on the same website or domain. However, in many cases, organizations use multiple domains for the same business. According to the definition, these links are classified as external. However, due to their purpose, we can consider them internal.
A generally accepted definition is that an internal link points to a web page in the same root directory.
Internal links, similar to external ones, are important to search engines rankings. They help Google find and understand all web pages from your site. Optimizing these internal links allows you to achieve a good website structure and navigation, and they also send page authority.
Simply said, internal links are an essential aspect related to high Google rankings.