Web Analytics & Measurement for Attorneys
Web analytics is more than a process of measuring your web traffic
Web analytics is more than a process of measuring your web traffic. It is a tool for business, market research, and it can improve your website's performance while generating statistics about it.
What you are about to read in this article is a short beginner's guide to web analytics for lawyers and law firms. Learn to use web analytics as digital legal marketing tools and measure, analyze and report the web data to optimize better and understand your web usage.
Whatever your data needs might be, if you want to learn more about web analytics, then this article is for you. Find out how to install Google Analytics on your website or how to use Google Search Console to improve your law firm's marketing.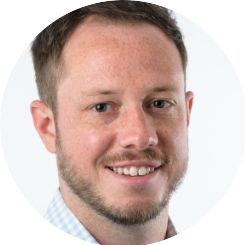 Do You Want To
Consistently Generate More High-Value Cases from the Internet?
Got 15 minutes?
Let me review your current metrics and provide a forecast of your potential growth based on our client results.
According to Wikipedia, web analytics is the measurement, analysis, and reporting the web data to increase your web usage. The majority of web analytics processes boil down to these four steps:
Processing of data into information
Developing KPI (key performance indicators)
Formulating online strategy
Why Are Web Analytics Important for Law Firms?
When using web analytics for your law firm, you can analyze in-depth details of the visitors to your website. Within real-time, you can immediately follow the effects of web analytics on your newest campaigns and the changes that occurred on your website's traffic.
It's safe to say that web analytics has reached a new level of development, being placed now at the center of every company and that it plays an essential role in calculating profit (ROI). Most companies are now looking to make the most out of their time and money investments using web analytics and marketing integrations.
To improve your website experience, you need to understand your audience. You can turn your visitors into potential leads. Learn to use the tools – know what they measure, how they measure it, and when to do so.
Continue with focusing your points on sales and expand on efforts that are generating ROI. ROI is often more important than your sales or conversations, and only because the costs of investment are taken into account.
Use ROI to track the marketing of your efforts, to determine the value of your investments and the rate of your earning. Stay focused on the metrics that matter with web analytics, and then focus on other marketing ideas for law firms.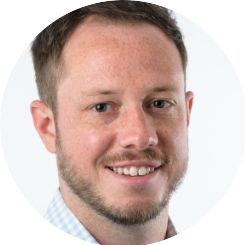 Do You Want To
Consistently Generate More High-Value Cases from the Internet?
Got 15 minutes?
Let me review your current metrics and provide a forecast of your potential growth based on our client results.
How Can Attorneys Utilize Web Analytics?
Web analytics is the science of digital marketing. Learn how attorneys can use web analytics tools to improve the performance of their online marketing.
Install Google Analytics on your Site
This free and powerful tool for law firms is THE dominant solution in the market.
Google Analytics may sound like a big, complicated product, and it can be, but you can also get a lot of value out of it with a minimal understanding of the platform. It can also be used as a powerful reporting tool for advertising.
At a very basic level, it's fun to see how many users came to your law firm's website and what pages they visited. You can also customize the platform to record lead activity, which will allow you to compare the performance of different law firm marketing campaigns and channels.
Use Google Search Console
In short, Google Search Console allows you to submit your law firm's website (or individual pages) to Google to have them be crawled and indexed.
Indeed, this will probably happen naturally because their system is so powerful, but why not cut to the front of the line?
Here, you can point Google directly to your site, which will lead to being indexed quicker (eligible for being displayed in search engines results) in addition to being alerted to any errors in your law firm website found by Google.
The better you optimize your site to meet Google's guidelines, the better it will perform in search engines, which is great for law firm marketing strategy.
We rely on GSC to provide us with the 'best practices that Google has established for law firm websites and work every day to exceed them for our clients. Here are 5 amazing law firm websites for your inspiration, and to see what you can accomplish!