Dramatically Enhance Your Website Performance
Your website represents your law firm. That is where clients get to learn all they need to know about your law firm.

Web performance plays a critical role in law firm SEO and your overall marketing strategy.

This article will help explain the importance of web performance as it relates to your overall law firm marketing strategy. Apart from that, it will highlight the best way to improve your web performance.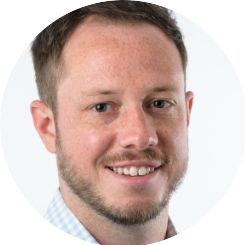 Do You Want To
Consistently Generate More High-Value Cases from the Internet?
Got 15 minutes?
Let me review your current metrics and provide a forecast of your potential growth based on our client results.
Web performance
can be defined as
the speed at which web pages opens, download and, at the same time, display's on their web browsers. Web performance makes these sites usable as soon as a web user loads them.
Why is Web Performance Important for Attorneys?
Your law firm's website is often the first connection that a new client has with you. Getting it wrong in the beginning can be costly.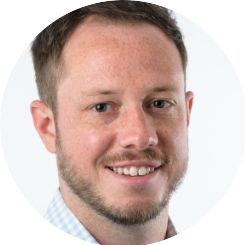 Do You Want To
Consistently Generate More High-Value Cases from the Internet?
Got 15 minutes?
Let me review your current metrics and provide a forecast of your potential growth based on our client results.
Optimizing your Firm's Website for Speed
Web performance optimization improves your experience, which is why most web developers desire it. Below are some of the techniques which web designers commonly use.
Code Minification
Minification involves removing unnecessary characters such as extra spaces and comments from the source code of any interpreted programming language without changing its functionality. It also consists of minimizing codes, decreasing the file sizes up to 60%, removing any non-essential information, and lowering the original photos' quality.
Minimize HTTP Request
The more on-page components, like scripts, images, and stylesheets, the more time to render these elements. To improve your site speed, you need to reduce the number of page elements. Make sure the several multiple stylesheets are one. After that, lower the number of scripts. You can also insert the scripts at the bottom of your page.
Web Caching Optimization
This reduces latency, server load as well as bandwidth usage. Any document passing through is stored by a web caching software found in Content Delivery Networks. In addition, if certain conditions are applied, a few subsequent requests from the cache may be fulfilled.
Lazy Loading
Any sort of lazy loading of web images and videos reduces the initial page load time, system resource usage, and page weight, thus positively impacting website performance. The images are posted when they are needed or when the web browser loads them.
Even though there is more mobile than desktop users, and only 2 or 3% of people use tablets, you want to make your website fast & accessible to anyone. With law firm marketing being so competitive, you do NOT want to leave this to chance.
Sure, but it's equally important for your website to rank high on search engines like Google so you can actually get those site visitors. We mention Google because it is the #1 search engine out there, and when you optimize your website for law firm marketing, optimizing it to Google's taste is critical.
Complicated algorithms decide site ranking, and even though they change very frequently, some things remain the same – for example, they like websites that load fast on all platforms and thus have a low bounce rate. Even though best left to experts, modern site building frameworks like WordPress let you do some basic optimizations with little trouble.
WordPress is the best choice when it comes to those frameworks. It offers plugins like Imagify for image optimization and WP Rocket for site caching, both of which can help with your law firm site speed. But, you still need to configure those plugins properly, which will require that you read some instructions and maybe do some research. Even after all that, there's still a chance you break something, and your site stops working properly! This is why we advise hiring a law firm marketing expert.
One final tip for improving site speed beyond properly optimizing images, caching site content, and reducing 3rd party scripts (like chat apps, for example): we recommend using a Content Delivery Network (CDN). What a CDN does is act as a proxy, using optimal server locations around the globe to deliver your site content as quickly as possible.
They can also offer additional layers of security and content caching to improve the overall experience for law firm visitors.
 
Important Speed Optimization Tools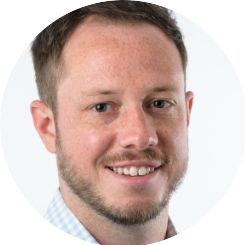 Do You Want To
Consistently Generate More High-Value Cases from the Internet?
Got 15 minutes?
Let me review your current metrics and provide a forecast of your potential growth based on our client results.
Optimizing your Firm's Website for Mobile Devices
It is essential to make your website content mobile-friendly. You may wonder why you have to do so. Here are some of the reasons why you need to do so.
To Get More Traffic on Your Site
Most people tend to use their phones more than their desktops, and it is due to this reason as to why any sort of mobile-friendly content performs best in search engines. In turn, such contents get more traffic. So, the more people find your website online and increase traffic on your site, the more likely they are to be aware of what your website is all about.
To Boost Your Search Engine Rankings
Interestingly, mobile searches do make up more than half of searches. This is because search engines favour mobile-friendly websites. You may optimize your site yourself for higher rankings, or you could also hire a professional to do that on your behalf.
To Reach More Visitors
Since most people are glued to their phones, a more significant majority of visitors will automatically leave your website if it does not display well on their mobile devices. Considering this fact, it makes sense to optimize your website for mobile phones as well.
When it comes to websites for mobile phones, the smartphone changed everything. Developing a mobile-centric digital marketing strategy to market your law firm is essential to success.
Year after year, mobile traffic increased, and sure enough in 2016, there were more mobile than desktop users on the web. Some studies have shown that in the past 7 years, mobile traffic has increased by more than 36 percentage points, and the trend shows no signs of stopping.
This, of course, means that the way you present your law firm website on mobile may prove crucial to growing your business. This is where mobile load speed comes in. As phones become quicker and quicker, people become increasingly impatient and expect everything to load right away.
Most of the time that is not the case. Actually, the average web page takes 87.84% longer to load on mobile vs. desktop, so the difference is huge. Furthermore, it takes an average mobile page 3 seconds to start showing content and almost 28 seconds to fully load, by which time the user got bored and has already moved on, that's part of the user experience.
Make sure all your fabulous legal marketing goals don't go to waste with a clunky website.
With everything that modern websites use from third-party scripts, images, video marketing, animations, and more, this can get tricky. All of these items impact the way a site loads, so hiring an expert to handle the optimization of your law firm website is the best way to go.
However, there are some things you can do yourself to improve the load speed of your law firm website, especially if your site is made with WordPress. Don't let your law firm lose the digital arms race; speak with a high-level website specialist today.

You may be interested in:
Nearly as important as what keywords you use is how you format the page containing those keywords. Let's dive into on-page optimization!