Law Firm SEO Expert: How to Choose Your Provider
Law Firm SEO Expert: A Journey, Not a Destination
As a solo practitioner or small law firm owner, you're dealing with a hundred different tasks and decisions at any given time. Wearing the business hat and the attorney hat isn't easy!
There comes a time when you begin to consider outsourcing some responsibilities, whether to protect your sanity or meet your growth goals. Marketing is probably one of the things you'd consider outsourcing — but how can you know what approach to take?
Or maybe you've tried working with a marketing or SEO company in the past and been burned. Your current efforts aren't bringing in enough new business, but how do you decide if a marketing provider is trustworthy?
These are questions we hear a lot at Constellation… What approach to take, who to trust, what does success look like, how do I know if it's working?
And honestly, questions like these are a big part of why I founded the company.
Years ago, I was working in marketing at Dick's Sporting Goods and started playing around with SEO. This was in the earlier days of SEO, and I had the freedom to explore strategies through trial and error. I was intrigued, so I kept reading about it and trying different tactics to see what would stick. With a little time and a lot of experimenting, we began seeing some first-page rankings and getting real sales.
At this same time, my father – a lifelong attorney in Missouri – was sending me the monthly reports from his marketing company, FindLaw. He wasn't thrilled with the results but didn't know what to do about it.
I dug in with the various SEO tools I had at my disposal and started to see certain terms that would be great for my dad's firm or other law firms. I started messing around to see what kind of page would rank for those terms, and just like at Dick's, I started getting real results.
This was the lightbulb moment. As I did deeper analysis, I realized what FindLaw was selling my dad was the same thing that I was doing. But, it was very expensive and they weren't really delivering on their promised results. Long story short, my dad canceled his contract with FindLaw and asked me to take over his firm's marketing.
From there, I kept learning and experimenting. We incorporated, we got a second client (and then a third, and a fourth, and…). I quit my day job and eventually hired my first employee… Constellation Marketing grew and grew!
When I first started playing with local SEO, I didn't set out to become the law firm SEO expert. I just wanted to try something new.
But as I experimented, I realized what opportunities search engines optimization could provide for small and mid-size law firms. I also heard from more and more attorneys that, like my dad, they didn't know what to do about marketing.
After listening to the experiences of hundreds of lawyers who have been burned before, we've built an offering at Constellation that addresses common worries like "What strategy is right for me?" and "Is it working?"
As we continue to learn and stay on top of ever-evolving SEO best practices, we strive to educate our clients so that they know how to measure success. We won't ask you to become a law firm SEO expert — we're happy to play that role for you! But, you will be able to trust (and see) that it's working.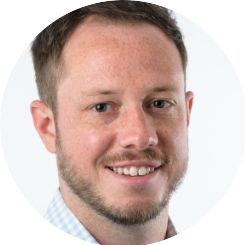 Do You Want To
Consistently Generate More High-Value Cases from the Internet?
Got 15 minutes?
Let me review your current metrics and provide a forecast of your potential growth based on our client results.
Law Firm SEO Advisor: Services and Philosophy
Our primary goal with search engine optimization for law firms is to get our clients as much online "real estate" as possible, in the best places. This means we're looking at the high-impact areas where a law firm's potential clients are going to look for lawyers. Mainly, that's Google.
You may run into a search engines optimization agency that recommends a Facebook-heavy strategy or a law firm marketing agency, or a SEO company that thinks billboards are where it's at, but in our years of experience, we've seen time and again that Google is the place to be.
We focus on organic search engines rankings first and foremost. Getting our law firms into the Google map pack, which appears above organic search engine results pages, is also a priority. And, Google Ads (often referred to as pay-per-click ads or paid advertising) are another key strategy for many law firms, since they also appear above organic results on the screen.
Essentially, we're targeting the areas that will get your law firm in front of more prospective clients. We want to get you the most bang for your buck!
Our law firm SEO services include the following, although each client's program is uniquely tailored for the best chance of SEO success.
Organic and local SEO, including on-page SEO, link building, and more
Law firm website design, creation, and maintenance
Legal content with keyword optimization
Google Ads campaign strategy and management
Social media marketing
Automated review acquisition tool
Benefits of Choosing Law Firm SEO Specialists
One of the best compliments I've been given since starting Constellation Marketing came from a local firm here in Atlanta. They'd been a client for a couple of years at the time, and they told me that working with Constellation provided them with predictable growth.
We love hearing that kind of thing. When our clients can predict their future results, they can plan appropriately and achieve their goals.
Another client was new to working with an SEO agency. As a solo practitioner in a competitive market, she knew she needed to get an edge over competing law firms. Within a year, our work together led to a 3x increase in revenue for her firm. She now sees almost $7000 in free traffic from Google.
Results like these are what we strive for. Whatever you're trying to achieve, it's our job as your law firm SEO agency to help you get there.
Customized Solutions from Our Law Firm SEO Experts
Many legal marketing companies go with a one-size-fits-all approach. And it's true that we believe law firm SEO services and digital marketing can work for everyone!
However, the individual strategy that knocks client acquisition out of the park for one law firm might not work as well for another.
Say you're an attorney setting out on your own for the first time, founding a firm and building everything from scratch. You're a great attorney — but you've got a lot of big questions when it comes to the management and marketing of your firm! And naturally, you're concerned about bringing in clients consistently enough to keep the lights on.
Some local SEO companies might tell you they can get you results immediately with their standard program. But in reality, SEO can be a long game… So we might suggest you jump-start your marketing efforts with a solid Google Ads campaign while we get your organic search engine marketing rolling.
Or if you're an established firm with a solid clientele, but you're just not growing quickly enough or meeting your business goals…
Again, many search engines optimization agencies would try to sell you on their standard package and then "set it and forget it." At Constellation, we'd have an in-depth conversation about your goals, your typical case value, and what your perfect client looks like. And then, we'd present a keyword strategy designed to find your niche even in competitive markets.
Maybe your law firm website could use a visual refresh or improvements to help convert more leads. Maybe you have been going after the wrong search phrases, and your strategy needs an update to get you showing up in Google search results. We'll spend the time to unpack your particular needs and then go after those search results!
Working with an Attorney SEO Expert
As attorney search engine optimization experts, the whole team at Constellation prides themselves on providing results. We also pride ourselves on transparency.
A recurring complaint we hear from clients about other marketing companies is that they don't really understand what they're paying for and don't see any metrics, let alone actual results.
If you can't get an answer about what's going on with your marketing, that's a big red flag. If you never see any results, obviously that's another!
A core part of our service at Constellation is our client dashboard. Here, clients can see a live view of the tasks being undertaken in a given month, as well as a list of last month's deliverables. Better yet, this dashboard offers an interactive view of marketing metrics like leads and where they're coming from, keyword rankings, and more.
In addition to the "self-service" option of the dashboard, our strategy team is always available to work with clients on their latest law firm goals or to help explain what a particular metric or marketing term means.
Since the day we signed our first client, Constellation has aimed to alleviate the common issues attorneys face in working with law firm SEO experts.
If you're tired of being left in the dark when it comes to your firm's marketing program, give us a call.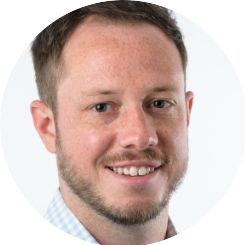 Do You Want To
Consistently Generate More High-Value Cases from the Internet?
Got 15 minutes?
Let me review your current metrics and provide a forecast of your potential growth based on our client results.
Nearly as important as what keywords you use is how you format the page containing those keywords. Let's dive into on-page optimization!